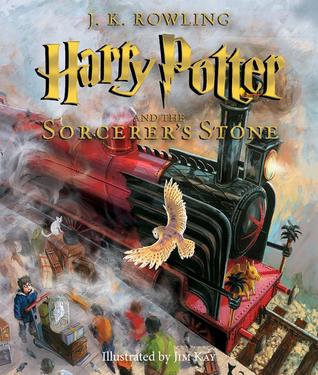 "It does not do to dwell on dreams and forget to live."

I've sat at my desk for over an hour and I still, after all these years, do not think I can review this book properly. All I can say is that Harry Potter feels like home, and every page of this book feels like magic; and not the magic that has to do with wizards or Hogwarts, but magic that has to do with love that is all encompassing.
This book was published nearly twenty years ago, but when I opened this book to the first page it felt like not a day had passed. I really don't have any amount of words that I can string together to tell you how this book makes me feel. J.K. Rowling will always set the bar for how a series should be written, because Harry Potter is written with love, and it makes all the difference. Always.
If you'd like to participate in #HARRYXMASTOYOU here is the official Twitter and YouTube Video for more information!
Extra Harry Potter things that make me happy and probably will make you happy as well:
1.) James And Lily Comics
2.) New Things J.K. Rowling Taught Us About Harry Potter In 2015
3.) A fortnightly podcast about the Harry Potter world