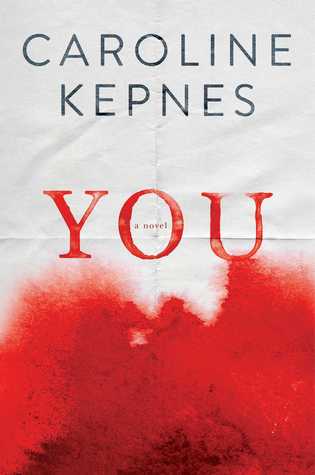 I've never read a book like this before; therefore I think I might be a little biased with the rating, just because of the shock value. You is told in second person, where the main protagonist is stalking you. It's really eerie, and just utterly creepy! It's so well written, and so many lines gave me instant goose-bumps.
The other really trippy thing about this book is that you get to be inside this man's head that is stalking you, and killing others, but somehow you are rooting for him. It takes a really talented author to make you feel so much empathy for their villain that you're actually rooting for him to do morally grey bad things. I can't really explain it, but this book will have power over you while you're reading it. I've never read anything like it.
You'll also question your social media use with this story. How much of ourselves do we put out there that we don't even realize we are putting out there? It's really frightening to think about. I, personally, always Instagram my location when I take a picture, and some location are vague, like Las Vegas, NV, but some are really specific, like Barnes and Noble on Stephanie St. To put it blatantly, this book made me realize that stalking someone isn't that difficult, thanks to this social media era we live in.
This story is so unique, I can't help but recommend this to all my friends. I can see some of you not liking it, because it's a little on the dark side, but it's such a different reading experience that I feel was really rewarding.