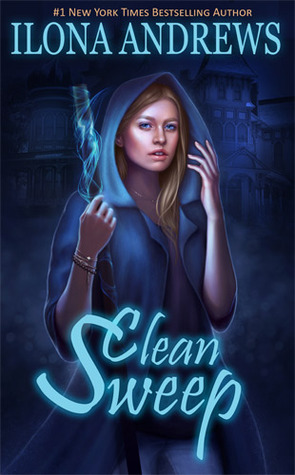 I loved this new world and expected nothing less from this amazing writing duo. I was not expecting all the sci-fi developments, so that took me for by a very pleasant surprise. The concepts in this book were so unique; I've never read anything about "Innkeepers" before. I wouldn't be surprised if it was a completely new concept they created. Basically, if you're looking for a good PNR/sci-fi love child, I can't recommend this enough.
So what's the deal with this innkeeper and her inn? Well, first off the inn is a sentient being that gives immense powers to the Innkeeper when they are on its property, and even some powers when off of it. Just like inns in our world, people check in to stay for however long periods of time and the innkeeper will see to their needs. In this world, travelers come from all over the universe and have some pretty peculiar wants and needs. Our main character and innkeeper, Dina, came into the profession because her parents were also innkeepers so she grew up with it and loved the lifestyle. Unfortunately, her parents and their whole inn disappeared, so she's now made it her life mission to find them.
But what would an inn be without guests? We have a sexy neighborhood werewolf that doesn't know how powerful he really is. We also have a vampire full aware of his power, who is a warrior that is pretty swoon-worthy. Yes, that combination does equal a love triangle. Then my personal favorite, a cannibal alien that's on the run, with a strange appetite for Mellow Yellow and Funyuns. Then we throw in a very dangerous alien called a dahaka with his stalker beasts at his side, and we have a full paranormal/sci-fi cast.
I'll be honest, I didn't love this book as much as I did the rest of the Kate Daniels series, but it was still a good read. It just wasn't un-put-down-able like how I find Kate Daniels. It still has the super witty writing that makes you laugh out loud and feel silly giggling to yourself. It still portrays Dina as a strong independent woman character that more girls would strive to be like. Most important, it still had an engaging story that makes for a wonderful read. This book might not be five stars, but it was still one of the better books I've read in 2015.
"I have spent my spare time studying literature popular with young women of this planet. One should always study the battlefield."
Sean glanced at him. "And?"
"I suggest you give up now. According to my research, in a vampire-werewolf love triangle, the vampire always gets the girl."