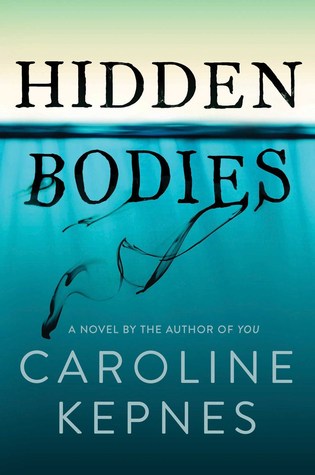 ARC provided by the publisher via Netgalley in exchange for an honest review.
"I make her laugh so hard that she has slushie spilling out of the corners of her mouth. And then we drive away and find a quiet spot and I eat her out and when I finish I have her spilling out of the corner of my mouth."
I really don't know how many stars I want to give this. Part of me wants to give it five, just because the story is so unique and writing is so beautiful. Part of me wants to give it two stars, because I know Joe is sick. Then I want to change that to a single one star, because he makes me have so much empathy for him, which makes me even sicker. Part of me wants to give this an easy three star rating, because despite it being a good story, some of the plot points (from the start, all the way to the end) were so predictable. I felt like I was in high school again, reading everything James Patterson has ever written with these calculable twists and turns. The most practical part of me is going to give this four stars, because I loved this, but I can't ignore the fact that this book wasn't as good as You. Also, there is a major cliffhanger ending, which means there will be a third book, and then I start questioning if this story would have been more memorable if Kepnes would have left You as a standalone that was, in my opinion, perfect. Regardless of how good I am at rambling and how terrible I am at sorting my emotions, this book was a good read that I would recommend to anyone that wants to read something different, unique, and honestly just unforgettable.
Hidden Bodies picks up right where You left off. Our main protagonist, Joe, is feeling regrets from some of his actions/mistakes in You, but is licking his wounds with a new lady in his life. Everything seems perfect, until he realizes how not in control he really is. A crazy turn of events has Joe packing his bags and leaving New York, so he can move across the country to California.
In California he learns not only about himself, but also the culture shock that is SoCal. He learns more than he wants to about rich people, and how far others are willing to go to get a piece of the spotlight. We also get to witness Joe actually fall in love, which I don't really have words for except that this made me feel everything. Seeing Joe actually selflessly love was moving. I've said it before, but Caroline Kepnes can string together some sentences that are so beautiful they only compare to some of Tarryn Fisher's writing.
Because of this new unconditional love, this book had me rooting for a serial killer. For me, You was much easier to see how scary Joe was and how what he was doing was wrong. Hidden Bodies blurs those lines. You will still be inside his sick, messed up, completely biased head. Yet, you will be cheering for him. You will want him to get away with everything, you won't want him to get caught, and you will understand why he "needs" to kill these people. I cannot take enough showers to wash away how dirty I feel for rooting for this main character that is so morally gray. See, I even rationalize him as being morally gray. Like there is a good side to killing people. This is what Caroline Kepnes will do to you, with her charming psychopath that makes you constantly justify his actions. The mindfuck that is this story is truly unmatchable.
"I don't know if I could go on, because the real horror of my life is not that I've killed some terrible people. The real horror is that the people I've loved didn't love me back."
I'm sorry this review is all over the place, but it's truly how this book makes you feel. If you're even somewhat interested in thrillers, I can't recommend You enough. It was easily five stars and made it on to my favorites shelf. Hidden Bodies was still very good, I'm just a little apprehensive because I feel like maybe You should have just been a flawless stand alone.