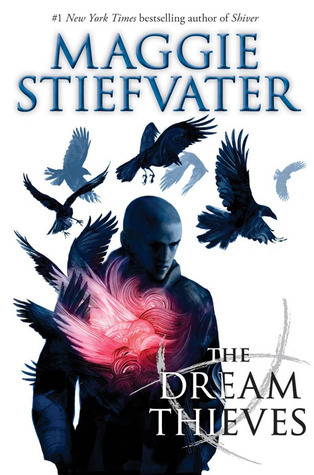 Buddy Read with #RavenCycleReadAlong!
Whoa, that last line. How in the hell am I not supposed to immediately pick up Blue Lily, Lily Blue after that last line. It was so suspenseful, but so beautifully haunting. Pretty much just like all of Maggie Stiefvater's writing that crushes, but rebuilds my heart constantly. I should have expected something like this, but my heart really wasn't prepared.
Maggie Stiefvater is so gifted and it's outstandingly incredible how real these characters feel. This book completely engrossed me from the first page to the last page. Many authors can create characters I love, but not many authors can create characters that I can actually believe in. On top of the poetic prose this whole book is written in, this series is really something above the rest.
This book definitely surrounds mostly Ronan and his unique ability to take things out of his dreams, like Chainsaw. Ronan did a much better job at winning me over in this book, and I loved learning about his past, especially his mother. I feel like this series throws so many twists at you, and you never see them coming, you just feel it in your gut afterwards. Ronan's storyline was wonderfully developed and I can't wait to learn even more about him and the rest of this family.
I disliked Kavinsky, but not because he was a bad person, but because he was just a bad person for the sake of being a bad person. Maybe the reasoning is because he's obviously lonely, but it still seemed a little farfetched with his extreme actions. The resolution with Kavinsky was also very convenient. I wish his storyline ended in a different, not so clean, way. His character was the only thing that made this book not perfect, in my opinion. And how in the hell is the town going to explain a sleeping dragon that won't wake up?
"Maybe she'd go for a walk, just her and the pink switchblade. They were a good pair. Both incapable of opening up without cutting someone."
Blue is… God, Blue is just the perfect protagonist for me. She is everything I wish I was at seventeen and everything I still wish I was ten years later. She is such a wonderful representation of being yourself and not caring what the rest of the world does, yet being able to show immense amounts of empathy. Blue is so complex, and getting to see her character not only develop, but also the layers getting pulled back is an absolute joy to read. I can't think of a female I enjoy reading about more in literature than Blue Sargent.
"He hadn't realized yet that Gansey could persuade even the sun to pause and give him the time."
I think it's pretty solidified that I'm just going to fall more and more in love with Gansey as this series progresses, especially on account of Adam being pretty unlikeable from the start of this book. I get it, he's a tormented soul with so much going on, but being nice doesn't cost anything. Adam was just equal parts heartbreaking and frustrating in this book. My love for him in The Raven Boys diminish in this book, and Gansey reaped the benefits of an even bigger section of my heart. I feel so alone with my love for Gansey. My whole Goodreads is review after review of Ronan gushing and devotion. I understand that this book is primarily about him, but at this point I doubt anything could waver my love for this mysterious boy who is destined to die. Seriously, I'm in way over my head with a fictional character. I think I reread the car scene with Blue about five times, and I was still in disbelief of its utter perfection.
As much as Adam annoyed me, his relationship with Persephone helped his story line. Whenever she was in a scene with him, it was much lighter and easier for me to read. Hell, any scene with Persephone, Calla, Orla, or Maura is phenomenal. Blue's house is just magic, and I don't mean psychic readings or tarot cards. The only home I can think of that is as much of a joy to read about as 300 Fox Way is the Burrow.
Noah didn't have much of an impact this book, but the scene with Blue literally gave me every feel in the world. My body felt so much happiness and sadness all rolled into one. I had to wipe so many tears away that I never even knew I was shedding. I know what my wish would be if I was part of this group and was able to get to Glendower.
"You really didn't see the sadness or the longing unless you already knew it was there. But that was the trick, wasn't it? Everyone had their disappointment and their baggage; only, some people carried it in their inside pockets and not on their backs."
Our Welsh king, Glendower, is still nowhere to be found, but that last line pretty much promises that it will not remain that way in Blue Lily, Lily Blue.
Overall, this book was as phenomenal as The Raven Boys. There is also a LGBTQIA plot that is about to take place and that just wants me to put Maggie Stiefvater on an even higher pedestal. This series is unlike anything I've ever read and I'm completely captivated by this world. There is something magic about this little Virginia town, and it has nothing to do with Glendower, Cabeswater, talking trees, pulling things out of dreams, or ghost boys. That being said, I know this series will break my heart. I just pray that it will be mended afterwards.
If I were Blue I would just walk around with a piece of duct tape on my mouth when not speaking, or maybe one of those dog-surgery cones. I don't know, but something! Anything! Because something tells me that no matter what I will not be prepared for what is going to go down in The Raven King.
"All of us have secrets in our lives. We're keepers or keptfrom, players or played. Secrets and cockroaches — that's what will be left at the end of it all."