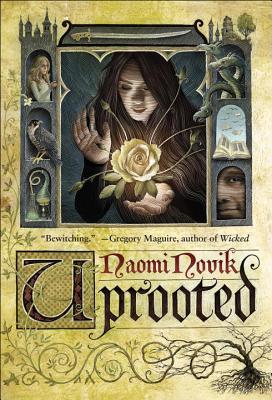 Readalong for the BooktubeSFF Awards which is being hosted by Nicole from Nicole's Adventures in SFF, Chelsea from TheReadingOutlaw, Samantha from Novels and Nonsense, Paul from Common Touch of Fantasy, Elizabeth from books and pieces, Kaitlin from Kitty G, Lindsey from Lindsey Rey, Elena from Elena Reads Books, and Thomas from SFF180!
This lower rating is completely my fault. I mean, I understand that every rating I choose to give is my fault, but I feel like if I would have went into this blind it would have gotten a higher rating. Instead, I hyped it up so much that I was waiting for the "perfect time" to start this book. Unfortunately, I don't think any time would have been the perfect time for me and this book.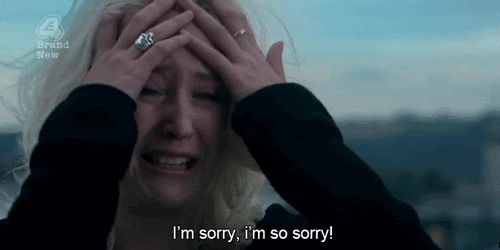 I still enjoyed it, because it was unique and beautifully written, but it wasn't the mind blowing masterpiece that I was expecting. It kept me entertained, and I enjoyed all the different fairy-tale elements that were incorporated within this story. I also read this relatively quickly; the 438 pages flew by.
I'm all about slow burn stories and romances. Hell, I have been obsessing over The Raven Cycle all month, and those books are filled with crack breadcrumb after crack breadcrumb. Yet, this story was some strange monster between fast paced and slow paced. The pacing is actually very reminiscent to Throne of Glass, except Uprooted isn't a bad story. A big action event would happen in this book and completely hook you, and then it would be page after page, chapter after chapter of dialogue. I had to go back and reread quite a few paragraphs, because I kept noticing myself skimming, and every reader knows that isn't the best sign.
Another problem I think I had was that Kasia was, hands down, my favorite character even though she was just a side character. She was fearless, and changed her destiny. She did what was right, and showed her selflessness over and over.
Many of my friends have already stated in their reviews that Agnieszka suffered from special snowflake syndrome, but I had no idea how accurate they were. She'd know "the right" or "the wrong" book just upon looking at a bookcase. Words would just stand out and sound better to her. So she'd make up her own song using them and, by God, she is the best witch to have ever lived! Maybe it was just how the magic system in this has a lot of unanswered questions, or maybe because I read Mistborn this year and that has the best magic system I've ever read about, but Agnieszka and her magic were a little over the top and unbelievable for me.
Then, Khanh got it absolutely right when she said that Dragon was literally Jericho-Fucking-Barrons from The Fever Series. I couldn't get over what a constant dick he was, and how uncooperative he was with giving any information to Agnieszka. Yet, I could never get over my dislike for him (or his stupid, inaccurate "magic" name), unlike Jericho Barrons. The Dragon just seemed like an underdeveloped moody broody hot guy trope. I'm not sure if there is a point in this story when the reader is supposed to switch and like the Dragon, but that point and feeling never came for me.
I also feel like the synopsis for the book is really misleading. I thought we were going to have this evil anti-hero that steals away a brave young woman and locks her in his tower, and then we'd get to learn about the struggle of changing her evil captor, or the Stockholm syndrome of her falling in love with him. Maybe it will be about the magical journey of her training and becoming a powerful witch? I sure hope he doesn't sacrifice these girls to protect the villages from the Wood! The blurb has so much whimsical potential, and this book is nothing even close to anything I just wrote. It's barely even about the time spent in the tower.
My biggest problem with this book: Why couldn't the Dragon pick a guy? They only tell you a million times how he does not have sexual relations with the girls. The Dragon, and others in the story, proves there are male witches/wizards. So why must he only take a seventeen year old girl every ten years? My mind could just not stop thinking about this detail.
I also had a really big problem with Prince Merek's story line, especially when they go to his castle. It's like we were supposed to sympathize with his actions, because he's a mama's boy. Yet, all I kept thinking about is how I'm not going to sympathize with a rapist. I was really resentful of that story line, and it left a terrible taste in my mouth. On top of his disgusting values on the inequality of different human lives. One royal blood person does not equal 30 non-royal bloods, or 300, or 3,000.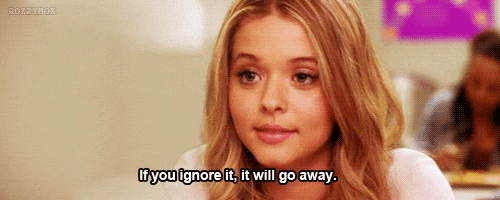 I will give Naomi Novik all the credit in the world for making a standalone fantasy novel. That is so rare; I'm actually hard-pressed to think of another one off the top of my head.
I will also give Naomi Novik all the praise my little black heart can offer for really centering this book on female friendships. From Kasia and Agnieszka's unwavering love and loyalty to one another throughout this whole book, then all the way to the heart of the omniscient Wood.
I just feel like I'm missing something that my friends didn't. Many people I actually trust with reviews, and with the books I buy, loved this to the extent of putting it on their favorites of all time lists! I'm like, did I get a bad copy? Is Ashton Kutcher going to jump out, and I'm going to have to punch him in the face?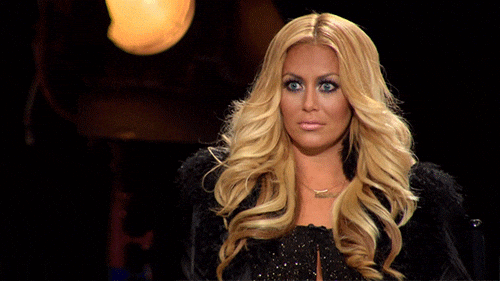 I guess that's the beautiful thing about books and reading; everyone can interpret everything differently and no book is perfect (except Harry Potter, let's be real).
If you want a book like this, but better in my opinion, you should check out The Darkest Part of the Forest by the amazing Holly Black. Very similar concepts, with more likable characters, lots of scary woods, and faeries!
"truth didn't mean anything without someone to share it with; you could shout truth into the air forever, and spend your life doing it, if someone didn't come and listen."