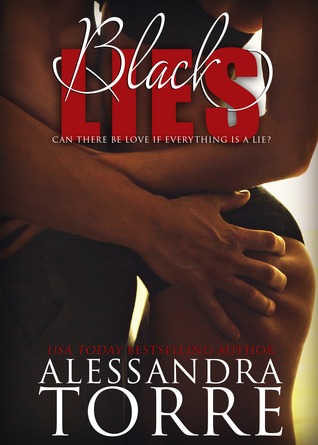 ARC courtesy of the author in exchange for an honest review.
This. Book. Blew. My. Mind.
Lately, I feel like my GoodRead's feed has just been me gushing about my new found love of Alessandra Torre, but man did this book not disappoint. All my friends kept telling me this was a must read with a twist that would blow any other twist, in any other book, out of the water. I didn't this twist until I literally read it, with my own eyes, in black and white. Even then, I sat on my bed with my mouth hanging open, trying to comprehend the previous 80% of this book. How did I miss this clues? How did I overlook these wonderfully placed breadcrumbs? Oh, because everything Alessandra Torre touches turns to gold.
This story is about a woman named Layana, who grew up with a pretty bad stereotype of (wealthy) men, yet still finds a way to fall in love with one. The problem is, he seems too perfect to be true. In a Quentin Tarantino style, the whole book is leading up to Brant's big secret. After the fallout where the secret is reveled to our main character, Layana finds a new man to fill the void, while still trying to love and be there for Brant. Lee is very different from Brant. He doesn't have money or a 130 IQ. He's rough, edgy, reckless, and Layana can not help falling in love with him too. All the while, placing herself in quite the predicament. Then Brant's secret comes out to us (the readers…
This was the best ARC I've ever received.
Thank you so much, Alessandra Torre, for writing fantastic book, after fantastic book.