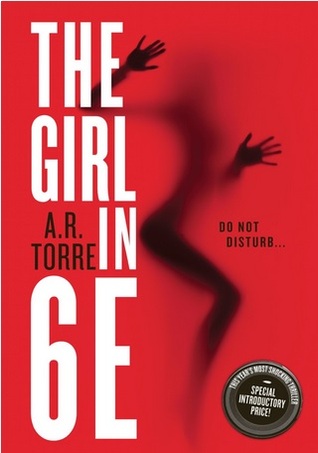 ARC provided by the publisher via NetGalley in exchange for an honest review.
This story was very unique and instantly drew me in. The protagonist in this story had a very traumatic event happen to her when she was younger. The event has caused her to 1) be obsessed with murder and 2)scared to leave her home, in fear of endangering innocent people. She actually hires her neighbors to lock her IN her apartment, from the outside, every night. What does she do for money, you ask? She is a Cam-Girl that fulfills people's sexual desires online. I've read a lot of books in my twenty-six years, but nothing with a story line like that. It, honest to God, instantly attracted me to this book.
Before I go any further…
Please, oh please, never refer to a penis as "meaty" or "thick meat" or anything close to that. It made me cringe about three or four times while reading this book.
Moving on, I already set up the background info for the story, but the rising action was pretty different too. Again, I loved the rareness of this story, and I will applaud this author all day long for writing a "erotic" novel outside the box.
There has to be a love interest, right? But of course, and who better than her only real outside contact; The UPS man. Call my cheesy, I liked that aspect too. I felt like A LOT more could have happened with this aspect of the story. Instead, she threw us a few bones and gave me a "wait till the next book" feeling along the whole way.
I feel like the author executed all of the camera scenes perfectly. She actually did a fantastic job writing sex scenes without the main character ever having sex. I think she hit on a lot of taboo fetishes too, while giving a brief explanation of what they were to us vanilla girls. But the climax/kidnapping parts felt awkward and rushed. Very point A to point B to point C.