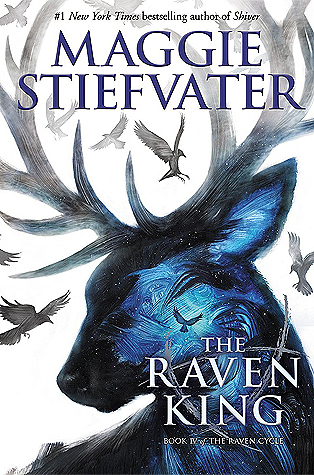 "He was a book, and he was holding his final pages, and he wanted to get to the end to find out how it went, and he didn't want it to be over."
This is truly a once in a lifetime series. If Harry Potter was my childhood, The Raven Cycle was my 20's. This series was perfect for me, and I don't think anyone could break the spell that this series and these characters have cast upon me.
"They were both hungry animals, but Adam had been starving for far longer."
"Depending on where you began the story, it was about…" unconditional love and the power it can evoke. This book is the type of book that makes me want to be a better person. It makes me want to be more appreciative of my friends and family. It makes me so thankful that I have a love for reading and that it was instilled in me from a young age. It makes me feel so blessed that I'm able to read and able to read books like this. I'm eternally grateful to Maggie Stiefvater and her words that somehow penetrated my heart and built this perfect story.
I'm writing this review in actual tears, because this story is so beautiful and means so much to me. I probably sound really incoherent and this review is ending up just like my Shiver review, where I'm just fangirling, but sometimes while reading this series I felt like Maggie Stiefvater was writing this solely for me. Like she somehow got inside my heart and wrote my soul down on paper. I really don't have any words that I can string together to do a review for The Raven King justice; I'll just say that it changed me forever, I'm eternally grateful to have had this reading experience, and that I'll never forget it. Thank you, Maggie Stiefvater.
Blue, Gansey, Adam, Ronan, and Noah all have a piece of my heart that I will never get back. In return, they will stay with me forever.