Goodreads | Amazon | Barnes & Noble
Like every Sarah J. Maas book, this was incredibly too long. This book could have been condensed to 400 pages and pack a much better punch, but who am I to complain about a book being too long; especially one that surrounds faeries and their courts.
I also think I'm probably rating this a little higher than normal, because A Court of Mist and Fury has the ending Ruin and Rising should have had. When they kept saying "like calls to like" I couldn't help being reminded of it.
A Court of Thorns and Roses is a very loose retelling of Beauty and the Beast, and A Court of Mist and Fury is a very loose retelling of the myth of Hades and Persephone.
In my very humble opinion, I think this is the best book Sarah J. Maas has written, to date. Especially with the mess she made with Queen of Shadows.
This book does such an exceptional job of showing actual growth, in a person and romantically, and how something you thought was perfect for you before might not be perfect for you now. I was actually in awe of how perfectly Sarah J. Maas wrote this normally looked over concept and how realistic, and hard hitting, it was.
I know most people are going to consider this a love triangle, but this book is honestly more about Feyre growing as a person and deciding who she wants to be; not who she wants to be with.
I still have to emphasize that this book is long-winded and very slow, but once you hit the end of part two it becomes a six star book. Basically, part one and part two were 3 star reads – enjoyable, but left a lot to be desired, but part three, part three was everything I'd ever want in a book.
And can we talk about Chapter 54? Like, be still, my beating bleeding heart. You can look at my A Court of Thorns and Roses review; I loved Rhysand when everyone else called him abusive and praised Tamlin. Chapter 54 was the best thing I've read all year, and I've read the masterpiece that is The Raven King. Like, my iPad probably hates me from me poking it, fiercely, every page to highlight everything!
"And then—then I learned your name. Hearing you say it … it was like an answer to a question I'd been asking for five hundred years."
Also, I was so surprised by how much sex was in this. And I don't mean the type of YA sex scenes where they lay down together and wake up the next day and say they had sex (I'm looking at you Frozen Tides), but actual well written, hot, sexy scenes. I honestly felt like I was reading new-adult a few times. In case this is the first time you've read my reviews – I'm a huge perv, and this only made me like this book ten times more than I already did.
"I couldn't breathe hard enough, fast enough, as Rhys withdrew his fingers, pulling back so I could meet his stare. He said, "I wanted to do that when I felt how drenched you were at the Court of Nightmares. I wanted to have you right there in the middle of everyone. But mostly I just wanted to do this." His eyes held mine as he brought those fingers to his mouth and sucked on them."
This part of the review is going to have SPOILERS! Please proceed with caution if do not want this book or its predecessor, A Court of Thorns and Roses, to be spoiled for you!
PART ONE: The House of Beasts
It's been three months since Feyre was under the mountain, saving the world from Amarantha. She is back at the Spring Court with Tamlin, and they are planning their wedding. Tamlin is being more overprotective than usual, and Feyre is feeling more and more like a prisoner in her own home.
"The issue isn't whether he loved you, it's how much. Too much. Love can be a poison."
While walking down the aisle to become Tamlin's bride, Feyre is silently praying for help, because she is unsure if this should truly be her fate. Like he answered her prayer, Rhysand teleports in to make Feyre hold up her end of the bargain that she struck with him in A Court of Thorns and Roses.
PART TWO: The House of Wind
Rhy shows Feyre both parts of his court: Hewn City, which still dwells under the mountain, and Velaris, which Rhy showed extreme selflessness to protect at the cost of everything he was. In this part of the story, we really learn about the King of Hybern and what he is really planning; Amarantha was just a small, small pawn in his game.
We also learn that Feyre has some of the powers from the seven High Lords that saved her. Darkness from the Dark Court, Fire from the Autumn Court, ect. Rhy not only shows Feyre her worth, but helps her in her journey of becoming the person she wants to be with these new-found powers.
Feyre also bonds not only with Rhy, but with his whole court. We meet some pheominal characters; Mor – Rhy's cousin and third in command, Azriel – Rhy's spymaster, Cassian- Rhy's army commander, Amran – Rhy's second in command and a huge mystery, because she is not human, but something else.
"When you spend so long trapped in darkness, you find that the darkness begins to stare back."
We get to meet one of the most interesting characters, the Bone Carver, who is in a very special prison that I hope we get to learn more about in the next book. He helps Rhy and Feyre confirm their suspicions about Hybern and how he has acquired a cauldron, and all three of its feet, to not only be able to raise the dead, but to also destroy walls. Walls, like, the one that protects Feyre's sisters.
The only way to stop this to gain two parts of the book of breathing; One is held by the High Lord of Summer, and the other is safeguarded by mortal queens. Sounds easy enough, right? This is a Sarah J. Maas book; of course it won't be easy!
Something happens, and Feyre ends up making another deal with Suriel, and you know this is going to come about in the next book. I actually can't wait to see what he asks of her, especially since he has saved her twice and given her a very big piece of information this time.
Oh, and this book leaves off on such a freakin' cliff hanger that I think my heart fell out of my chest, rolled off my bed, and landed somewhere in the pits of hell, where I wasn't sure if I'd ever get it back.
PART THREE: The House of Mist
Feyre is now dealing with that cliffhanger, and I'm hyperventilating while reading. This is when Chapter 54 comes into play and saves my human soul from damnation.
"Release tore through my body, and he pounded into me, hard and fast, drawing out my pleasure until I felt and saw and smelled that bond between us, until our scents merged, and I was his and he was mine, and we were the beginning and middle and end. We were a song that had been sung from the very first ember of light in the world."
When everything is right in the world again, and many, many hot sexy times were had, I realized I had 10% of this book left and my guard came right back up.
The gang at the Night Court decided that it's time to try to stop the cauldron and Hybern once and for all. Yes, they acquired both pieces of the book, but at a very big painstakingly high cost. Yet, once they get to the cauldron, they realize it was a little too easy. Obviously, it was a trap, but the person who betrayed them was pretty surprising, for me at least. Like, looking back at it now, I should have seen it coming, but I guess I was too busy gushing over all the sexy times.
Many, many things happen surrounding that cauldron. I would completely ruin the book for you, and I can't bring myself to do it, because part three was so freakin' good. Like, if you feel intimidated about reading this 600+ page tome, and you don't really care about knowing everything, just read part three. It's that's close to perfection, for me.
Maybe later in the year I'll regret giving this five stars, because part one and part two did drag, but right now I'm in such a happy little bubble, even with that ending, that I couldn't possibly not give this five stars right now.
"And I wondered if love was too weak a word for what he felt, what he'd done for me. For what I felt for him."
It makes me pretty excited to read Empire of Storms, too. *whispers to Chaol, "There might be hope for you, too"*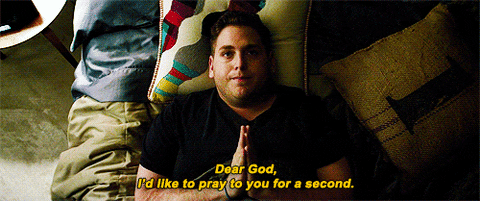 Everyone is saying that the final installment is a loose retelling of Snow White, but the real question is: Will Snow White be Feyre or Rhysand? I mean, she is a huntress and he is pale with black hair.