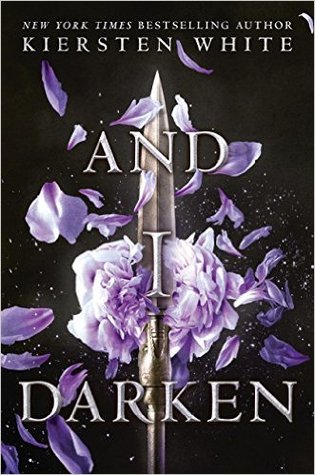 ARC provided by the publisher via Netgalley in exchange for an honest review.
I'm not sure how I really feel about this book, yet. I enjoyed it immensely, and it was very satisfying when finished, but something stopped me from loving this book. Do I ignore this nagging pain and give this five stars, because it feels like it should be five stars, or do I write this review and see what's stopping me from singing this book's praises to anyone who will listen?
The start was fantastic, and I was absolutely, wonderfully, blindsided by Vlad the Impaler. You know, the OG Dracula himself. I was expecting Game of Thrones, not Once Burned! After the initial shock, the last sentence of chapter one literally left me speechless, and I knew I was hooked.
"Let her be strong.
Let her be sly.
And let her be ugly."
So why am I feeling so indecisive on what to rate this?
It certainly wasn't the female lead, Lada, who astounded me from childhood to young-adulthood.
The other main character, Radu, Lada's younger brother, had his ups and down for me, but overall he did redeem himself with his choice at the end.
Maybe it was Mehmed? Yeah, actually, it's 100% Mehmed. Most of his actions pissed me off to no end, and overall I just really detested his character. Maybe he can win me over in the two books to come, but as of now my dislike is pretty strong and maybe the sole reason I cannot give this book five stars. Especially when scenes would talk about his wives, children, or harem of ladies that didn't mean as much to him as Lada. Like seriously, where can I go throw up and then stab this guy? His choices were very inexcusable, to me, and I hope a certain boy with big ears steps it up majorly in the next installment.
This story is about the two youngest heirs of Vlad himself. They are, also, heirs to their empire. Well, Radu is. That is, until their shady older brother puts them all in a very unfortunate situation. Vlad is then forced to flee with his two children that he didn't treat too well growing up.
Even though Lada is strong and relentless, nothing will change that she is only a girl in this world and in her father's eyes. Radu, even being blessed with the mighty penis, is weak and very emotional, and Vlad resents him for it constantly.
They leave Wallachia, and flee to the Ottoman Empire, where Vlad grovels makes a deal for peace, but has to leave Lada and Radu with the sultan so he can keep a watchful eye over them (and the agreement).
Once living and trying to settle in the Ottoman Empire, Lada and Radu befriend Mehmed, which ends up being the son of the sultan. Even though they all become best friends, Lada never forgets where she came from and where she wishes to return. Radu is more than happy blending in and finding a new home where he can find more happiness than he did in Wallachia.
*Queue the holy shit I never saw that coming a mile away twist*
And we got ourselves a very crazy politically driven story about who really has earned the right to the throne, and who can keep their head long enough to accomplish their goals on the throne.
"Souls and thrones are irreconcilable."
I did wish there were more actual battles and action. Especially with Lada being the female version of Dracula for God's sake! Don't get me wrong, I love a good political story, but during the midsection of this book I did feel somewhat of a drag. That also might have been caused by Mehmed making stupid choices and Radu making somewhat unbelievable choices, but either way it dragged for me.
"And then her lips, from which nothing but poison had ever dropped, found his and were baptized with sweet fire, reborn into something new and wild."
This book is beautifully written, and I really appreciate all the details Kiersten White added to make her history feel believable and cohesive. This story is also very unique and I was surprised quite a few times with the path the story took. Overall, I did enjoy this story for the most part and will most likely continue on with this series.
My favorite part of this book is that there was so much wonderfully done portrayals of sexuality. Not only is there a wonderful representation of lesbians, but we also get to see a male struggling/coming to terms with his sexuality throughout the entirety of this book. There are also a few very powerful passages that embrace female sexuality that I really appreciated. Women can use their bodies as a weapon, but it is most certainly not their only weapon. Also, a mind can be just as sharp as a sword.
This book even embraces religion, Islam to be specific, beautifully without judgment. In turn, it also has a good representation of not having a religion or not wanting to believe what everyone else believes and that being okay, too!
Oh and gender roles? Lada completely decimates those. Seriously, this book is 10/10 for diversity and representation.
Basically, Lada is bae. I feel like I say this time and time again, but do you know why Lada is such a wonderful female lead? Because she picks herself over the boy. She shows her selflessness over and over for her brother and her friends, but when it comes to pleasing herself or pleasing the boy she likes, she pleases herself. Hey all YA authors, can you please write all your females like this?
"And so she cut out her heart and offered it as a sacrifice. She would pay whatever price her mother Wallachia demanded."
I really think this book is going to receive lots of praise and win lots of awards. I think it's going to going to smash many people's expectations and, more importantly, smash the patriarchy.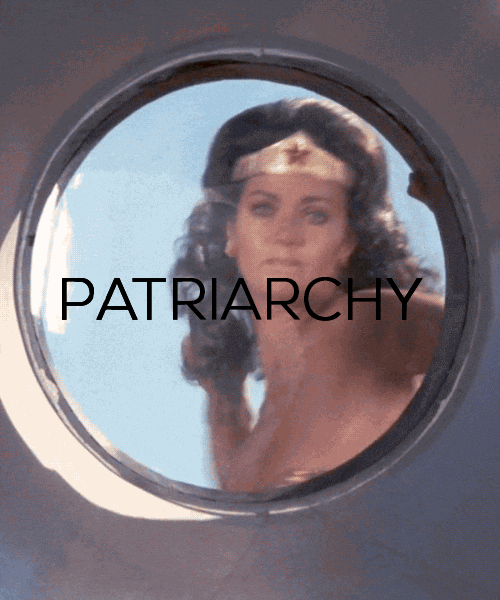 Just try to ignore Mehmed, because without remembering him this book is an easy five stars. Unfortunately, what he represents, and the scenes with him, make me give this a three (almost four) star rating.
Thank you for coming with me on this psychological journey that I'm calling a book review.