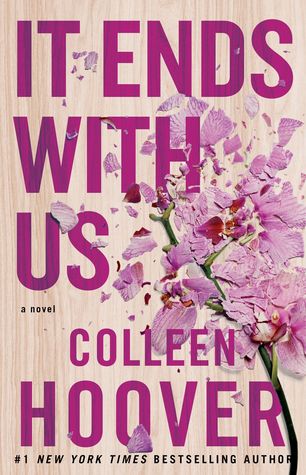 First and foremost, this book needs to have trigger warnings for physical abuse and attempted rape. I understand the shock value packs a much bigger punch, but this book needs some disclaimers. It feels pretty gross that this book is marketed as a love-triangle romance from the synopsis.
Now that I got that off my chest, I did like this book. Colleen Hoover is always hit (Confess) or miss (November 9) with me, but she is mostly a hit and always an auto-buy author for me. I think she's a really talented author, and she has one of the best personalities in the book world. Also, her author's note at the end completely gutted me.
"In the future . . . if by some miracle you ever find yourself in the position to fall in love again . . . fall in love with me."
Without giving too much away, this story is about a girl who finds herself still fighting the demons from her past. This book is in no way a love triangle, but we do get glimpses of her past love while watching her fall in love with someone new.
This book deals heavily with how easy it looks, from the outside, to leave an abusive relationship, and how far from the truth that really is sometimes. This book in no way glorifies abuse or excuses it, but forces the reader to see feel the struggle abuse victims feel when being in love with their abusers. It's pretty eye opening, and I think worth a read for anyone, because most books involving abuse don't even come close to handling the situation as well as CoHo does. This book is realistic, and heart breaking, and eye opening.
"Preventing your heart from forgiving someone you love is actually a hell of a lot harder than simply forgiving them."
This book also has an amazing female friendship that is sort of unconventional. This was one of my favorite parts of the book, even though one part was a little unbelievable for me. Allysa truly was the real MVP of this book, in my opinion.
My biggest complaint, besides not having trigger warnings, was the name of these characters. Like, I'm all about unique names, but this story was way over the top: Lily Blossom Bloom, Ryle, Atlas. Like, please, let's not. Obviously, I'm not going to mark the book down over this, I just feel like it was something that needed to be said, because I felt like the Lord was testing me, personally, with these name choices.
"Fifteen seconds. That's all it takes to completely change everything about a person. Fifteen seconds that we'll never get back."
Also, this book made my ugly cry a lot. I mean, a lot, a lot. So, you've been warned.