"Maybe there were people who lived those lives. Maybe this girl was one of them. But what about the rest of us? What about the nobodies and the nothings, the invisible girls? We learn to hold our heads as if we wear crowns. We learn to wring magic from the ordinary."
First and foremost, can we talk about the diversity and representation in this book?
– Main characters are POC.
– LGBTQ main characters.
– Disabled main characters.
– Body positivity.
– Abusive family dynamics.
– Trauma survivors (rape, abuse, loss.)
– Addictions (drug withdrawal and gambling.)
– Learning disabilities.
– Human trafficking awareness!
And Leigh Bardugo does all of this in a way that doesn't feel exploitative. She just writes believable characters, in believable situations, that represent our world and the vast spectrum of human lives. She is honestly Queen, and every author should strive to write characters like her. Her books mean so much to so many people, and they are so very important and needed in today's world. This diversity and representation is what more books need.
And she does this with only six characters! How many popular authors out there have a cast of twenty-plus characters that are all white and straight? Too many! This story is so character driven and focused, and those characters are so expertly written. Praise and bless Leigh Bardugo; I will read everything she ever writes.
To say a quick summary of this book, basically Six of Crows is about a group of unconventional young-adults that are running a heist that is much, much bigger than them. Well, Crooked Kingdom is about what happens after that heist, and the consequences from it.
I know this is just a duology, but both of these books live up to one another. They are both wonderful, action packed, witty, funny, self explorative books, which are filled with twists and turns. Leigh Bardugo also writes some of the best quotes I've ever laid eyes upon.
I will also very much recommend reading the Grisha trilogy before this duology, too, because some very big plot points will be spoiled from this book. Again, you'll be able to follow everything in these books, but you will get major spoilers for the Grisha trilogy, since they share the same world and many of the characters make cameos in Crooked Kingdom!
Now, I can't really say much more without SPOILERS, so please DO NOT continue on with this portion of the review if you have NOT read this book or Six of Crows!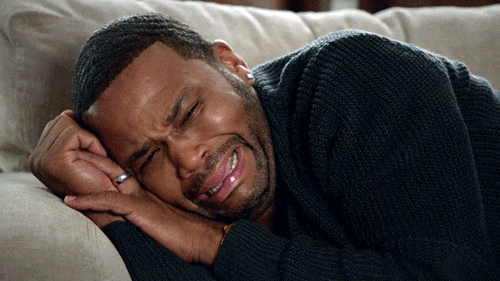 This book broke me. I thought I was prepared, but I was so not prepared.
Okay, I guess we will get the biggest spoiler out of the way: I was not expecting that death. I knew, before reading this, that one of the main six would die, but I was completely blindsided on whom.
From page one, I was prepared to say goodbye to Kaz. It seemed so likely, especially with the Grisha trilogy ending, but it never came.
Kaz is, hands down, my favorite character. His growth and development speaks to something inside of me. His trauma, pain, loss, inability to let anyone get close to him, it all resonates with something inside of me. I am speechless that Leigh Bardugo was able to create Kaz Brekker, and it truly is a testament to her skill as a writer. Okay, I'm rambling, but I honestly thought he was going to die, but my little cinnamon roll lived!
Instead, I bawled my eyes out reading Matthias die, and Nina having to let him die in her arms. I see so many people saying they are upset, because they feel Matthias died for nothing, but, in my eyes, Matthias death represented so much. I mean, he was basically killed by a young version of himself, filled with hate and decimation. Matthias dying showed us what this world is truly like, how segregated it is, and how much work is left to be done.
I also think this showed us how helpless we really are to death. The irony of Nina losing her healing powers, and now is a powerful necromancer, broke my soul. But, that's how death is, we don't get to choose when we lose people we love, and we have to cherish the limited amount of time we do have. Just like in real life, we don't always get happy endings.
Also, this is totally not the last we will see of Nina.
Jesper and Wylan's relationship gave me life! The fact that their relationship was never, not once, looked down upon for being gay, and no one even made a big deal about it, seriously was the thing in this book that made me the happiest. They are both such amazing characters, and I am eternally thankful that they both were kept safe.
I also loved seeing Jesper's father, and I need to know who his mother healed. Like, I'm going to look up theories after this, because I won't be able to sleep tonight.
Obviously, Kaz and Inej are my favorite couple. They both have such painful pasts, but are such a perfect representation of how we are never truly broken, and we can love again after unspeakable trauma. They are so perfect for each other, and make such a great team. They truly build each other up and grow together, and I can't get enough of them.
"And that was what destroyed you in the end: the longing for something you could never have."
I feel like they are even more satisfying than they should be, because they represent, to me, what the the Grisha trilogy ending should have been. Be still, my heart.
This is probably the only series I've read, where everyone gets paired up together and it doesn't bother me. It's done so believable and so well, it just makes my heart happy and it doesn't make my eyes roll like everyone other series that does this. The romance in this doesn't feel forced, and it definitely takes a back seat to the rest of the plot.
And the friendships are also extraordinarily done, especially Nina and Inej's. Their friendship was so pure and I have no words for the joy that seeing them saving each other gave me. Please, authors, give me more female friendships like this.
I loved all the cameos in this book, especially Nikolai (I was jumping up and down when Sturmhond, made an appearance!) Then, seeing Genya and Zoya again made me legitimately squeal! You have no idea how much I need more from this world! Please, oh please, Leigh Bardugo!
This is easily one of the best books I've read this year, and will for sure make it on my "Best of 2016" list. Kaz and Inej are relationship goals, and Leigh Bardugo is writing goals. I love this Grisha world, and I cannot wait to be back in it.
"I would have come for you. And if I couldn't walk, I'd crawl to you, and no matter how broken we were, we'd fight our way out together-knives drawn, pistols blazing. Because that's what we do. We never stop fighting."
 When I saw this piece, I lost my breath. Thank you, hainex, for creating this masterpiece.
Now, excuse me while I scour every inch of the internet for Kaz and Inej fan-fiction.