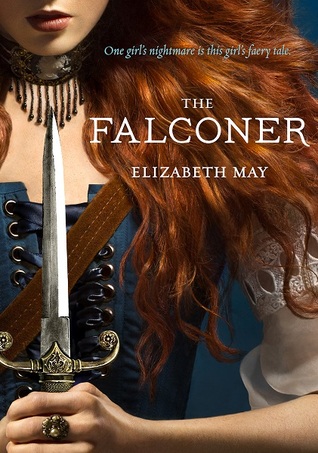 ARC provided by the publisher via Netgalley in exchange for an honest review.
There is no easy way to say this, but this was actually painful to force myself to finish.
Khanh said it perfectly with "Faefever lite " in her review, because that is exactly what this is. Like, to the point where I'm honestly surprised there is no legal issues with Karen Marie Moning.
Please, if you have already read The Fever Series and enjoyed it, steer clear of this book because it will only infuriate you. If you have not read The Fever Series and want to read about evil Seelie and Unseelie fae trying to take over the world, while a huge unnecessary love triangle unfolds, please just skip this series and just read The Fever Series because it's a million times better than this sad attempt.
I mean, it is trying to be a steampunk/historical version of The Fever Series, and that's sort of different, right? I mean, the book is still being published, so I guess nothing was violated.
Also, again, very reminiscent of Jericho Barrons, one of the love interests does some questionable, problematic shit that is never okay to do. I get it, really I do, he's the angsty bad boy that doesn't want to fall in love, because he's been hurt so many times before, but none of that shit gives him a reason to treat the girl horribly. I've read this shit a million times, and it is never okay. I'm just sick of carbon, problematic, copies.
I know I sound harsh, and I'm sorry, but the only reason I even requested this ARC was because it was being marketed as a feminist read. With the results of this election, a lot of people were recommending it as a good feminist escapism book, and honestly I think they had to be reading something completely different than what I just forced myself to finish.
Yeah, Aileana, the main protagonist, is an eighteen year old girl that is not happy having her life dictated by her father, and she voices her feelings to a couple of her friends, but that hardly deems this book feministic in my eyes. I mean, she looks more like a brooding teenager, who always knows best, more than anything else.
But of course, she is the only special snowflake that can save the world. I mean, it's not like she would completely fuck it up for a boy, right? I sure do love reading almost 400 pages of an attempted plot, to just have it end on a cliff-hanger. Literally, nothing is solved at the end of this book. Nothing.
This book is the epitome of tropes done badly, and I honestly don't want to waste anymore time even writing this review. I'm sorry, and I hope if you decide to pick this book up that you can find far more enjoyment with it than I did.