Amazon | Barnes & Noble | Goodreads
Frostblood was nothing special per se, but that doesn't make this a bad book. If you enjoyed Throne of Glass, The Queen of the Tearling, and/or Snow Like Ashes then you will probably really enjoy this book. And you know what star rating I gave all of those books I just listed? Three stars, too. Strong, young female protagonist, who got dealt a bad hand in their early life, is now fighting for their rightful place on the throne. This story-line isn't bad, but it is not anything new or groundbreaking that is going to change YA fantasy as we know it. And there isn't anything wrong with that, either, but it also isn't going to get five stars or make any best of 2017 lists, for me.
The magic in this world is separated from people that wield frost, Frostbloods, and people that wield fire, Firebloods. Which, by the way, the book for sure emphasizes a Fireblood, and how needed she was, so I feel like this book should have been titled Fireblood, and perhaps the next be Frostblood. But I don't work in the publishing world, so who am I? Anyways, Frostbloods show extreme prejudice towards Firebloods, to the point that they seem pretty much extinct. The kingdom in this world is ruled by the Frost King, and his whole arsenal is frost users. When they discover Firebloods, they capture them, treat them horribly, and then force them to compete for their lives in an arena versus a Frostblood Champion, which the Fireblood will always die. That is, until the most powerful Fireblood ever to be born is found. *dun dun duuun*
Ruby, said powerful Fireblood, is only seventeen, and dealing with the very new loss of her mother. After escaping prison, she finds herself at the mercy of some Frostblood monks, who are trying to teach her the full potential of her power. One of those monks is name Arcus, and I was actually a fan of him. Both of his "plot-twists" were incredibly predictable, but I actually did like him as a character. He was probably the shining light of this story for me. Hell, maybe I'm happy the book was called Frostblood, because he was my favorite.
I do fear for his story-line, though, because (not to get into spoiler territory) he has a disfigurement, and I feel like the author walked that line of sympathy and "I wish he was normal" and I was scared that I was going to have to give this book one star on quite a few occasions, but she never crossed that line. I loved that Arcus wasn't perfect, and I loved his imperfection; I just hope Ruby keeps loving it, too.
There is a good discussion in this book about how we perceive others, and marginalize the group in which they are in, off of what other people say about them/the group. Obviously this is something pretty important and relevant in 2017, and anything that is able to start a discussion and have others start to think about this important topic is absolutely amazing.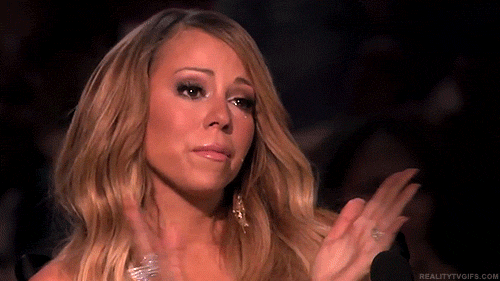 This is Elly Blake's debut novel, and I think she does have potential to develop this story into something that I will think is above average. Like I said, I didn't dislike this book by any stretch of the imagination; I just wanted more than what I received. I will for sure continue on with book two, and I will definitely give this world and these characters another chance.