Goodreads | Amazon | Barnes & Noble
Happy Easter to all my friends and followers! I'm so thankful for each and every one of you, and I hope you all have an amazing day filled with love, laughter, and good books! And what better way to celebrate Easter than with some New Adult Erotic Romance CHICK-Lit?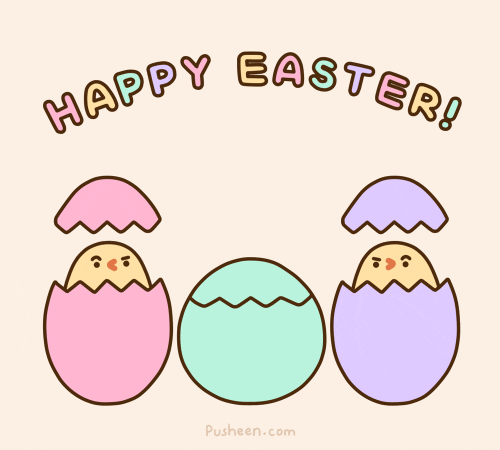 (I'll see myself out…)
It's been a while since I've read a New Adult book, and I truly forgot how addicting and fast paced they are. And I don't think we should feel guilt for reading anything, but if I have a "guilty pleasure" book, it is without question the entire Debt Inheritance Series by Pepper Winters. Her plots are so un-put-down-able, her characters are so fleshed out and real feeling, and her sex scenes are the absolute best. She writes dark and twisted romances better than anyone, while also being one of the best New Adult writers out there. I can't recommend her stories enough!
Trigger Warnings: attempted rape and graphic violence.
"Careful what you wish for, Elle. Sometimes, secrets make things better not worse."
Crown of Lies is a story told over the span of three years. Our main protagonist, Elle, is almost running her father's multi-million dollar department store chain/company. She's happy with her life, even though she throws all of it into work, while never truly having a childhood.
On her nineteenth birthday, Elle decides to make a rather reckless, but believable, trip into New York City all by herself after she is finished working that night. She is tired of always having a scheduled and sheltered life, so she decides to take matters into her own hands and chooses to see what it is like out in the real world. And it is fun and games until two men drag her into an alley to rob and rape her.
We are then flashed three years into the future, where Elle is very successfully running her father's company, and is still making work her main priority. She has never dated since that frightful night three years ago, but she can't help thinking about the man who saved her and what happened to him. She didn't even get to learn his name.
Even though she hasn't stopped thinking about "Nameless", her father won't stop trying to hook her up with people, because, after a heart attack that he endured and lived through, he wants to make sure she is happy when he is no longer there. It has worked to no avail, that is until she meets up and coming business man, Penn Everett. You guys aren't stupid; you can see where this is going.
I loved Elle, I thought she was a little realistic sweetheart, but Penn was a little too much for me at times. I always go into New Adult guessing that there will be a brooding egomaniac alpha male, but he still was a little over the top for me. Also, I hate the miscommunication trope, and I didn't understand why he would act like he didn't care and dance around the bigger issues at hand. And, let's be real, he was a little stalker-ish to be completely sexy and unproblematic. Plus, there was a few very FSOG influenced elements of this story, too, but don't let that scare you off, because Crown of Lies is only like a million times of a better read.
That ending, in true Pepper Winters' fashion, gutted me. Even though she's the Queen of New Adult, she is also the Queen of heart wrenching Cliffhangers. But, thankfully for me, Throne of Truth, the second half to this duology, is already available and on my Kindle just waiting for me to devour.
Obviously if this were not an Erotic New Adult Romance, I would for sure talk more about Penn being problematic and his actions, no matter his intentions, were pretty questionable at times. Yet, I knew what I was getting into when I picked this book up, and I'm much more slack on the content for this genre than I am for others. Regardless, I am trying to let you guys know, in case you don't like the controlling, personal space lacking, won't take no for an answer, alpha male protagonists in your Erotic Romances, because that truly is Penn.
These problematic elements, plus Penn's pointless vendetta towards Elle, were the only thing that kept me from loving this story completely. It also helped very much that Elle was constantly shown as a strong, powerful, and capable woman. She really was such a surprising character, who I ended up loving. And I loved her sidekick kitty, Sage!
I also want to say that Pepper Winters handled the attempted rape and the PTSD afterwards really well. I loved that we saw Elle still struggling with it three years later, and I think there is a really important discussion to be had on what strangers can take from us, even without invading our bodies, but just taking away our power and self-worth.