ARC provided by the publisher via Netgalley in exchange for an honest review.
It is no secret that I am obsessed and in love with everything that this writing duo creates. IA is truly a tier about all urban fantasy, and I recommend any and everything by them if you love the genre or are just getting into it. IA is maybe the only author(s) that I can say whole heartedly that I love everything they've created, not like, not think is okay or worth reading, LOVE.
Not only do you receive the first three volumes of this series in this bind up, it is also filled with jaw dropping gorgeous artwork by Doris Mantair. The art that was in these novels were also something that I looked forward to, but seeing them in full, and completely perfected, was amazing.
You can preorder this gorgeous bind up of all three novels in the Innkeeper Chronicles here for a limited time!
And if $75 is a little steep for you (and for me, let's be real), this series started out as something IA posted serialized on their website. I'm not entirely sure if you can see find these books for free online, but they are about $13 each on Amazon, and so very worth reading.
Also, go request this on Netgalley while it is still available! Seriously, you get some breathtaking art work and three of the best PNR/UF books, by the very best PNR/UF writer(s), on the market! If I hadn't already read this series, it would have been the best approval Netgalley has ever given me.
I'm going to break down each novel with their individual reviews and ratings, and also with links to their individual reviews on Goodreads. Again, I loved this series, this world, and these characters. Each book just gets better and better, and I hope and pray they continue on with this series until the end of time.
➽ 1.) Clean Sweep ★★★★
I loved this new world and expected nothing less from this amazing writing duo. I was not expecting all the sci-fi developments, so that took me for by a very pleasant surprise. The concepts in this book were so unique; I've never read anything about "Innkeepers" before. I wouldn't be surprised if it was a completely new concept they created. Basically, if you're looking for a good PNR/sci-fi love child, I can't recommend this enough.
So what's the deal with this innkeeper and her inn? Well, first off the inn is a sentient being that gives immense powers to the Innkeeper when they are on its property, and even some powers when off of it. Just like inns in our world, people check in to stay for however long periods of time and the innkeeper will see to their needs. In this world, travelers come from all over the universe and have some pretty peculiar wants and needs. Our main character and innkeeper, Dina, came into the profession because her parents were also innkeepers so she grew up with it and loved the lifestyle. Unfortunately, her parents and their whole inn disappeared, so she's now made it her life mission to find them.
But what would an inn be without guests? We have a sexy neighborhood werewolf that doesn't know how powerful he really is. We also have a vampire full aware of his power, who is a warrior that is pretty swoon-worthy. Yes, that combination does equal a love triangle. Then my personal favorite, a cannibal alien that's on the run, with a strange appetite for Mellow Yellow and Funyuns. Then we throw in a very dangerous alien called a dahaka with his stalker beasts at his side, and we have a full paranormal/sci-fi cast.
I'll be honest, I didn't love this book as much as I did the rest of the Kate Daniels series, but it was still a good read. It just wasn't un-put-down-able like how I find Kate Daniels. It still has the super witty writing that makes you laugh out loud and feel silly giggling to yourself. It still portrays Dina as a strong independent woman character that more girls would strive to be like. Most important, it still had an engaging story that makes for a wonderful read. This book might not be five stars, but it was still one of the better books I've read in 2015.
"I have spent my spare time studying literature popular with young women of this planet. One should always study the battlefield."
Sean glanced at him. "And?"
"I suggest you give up now. According to my research, in a vampire-werewolf love triangle, the vampire always gets the girl."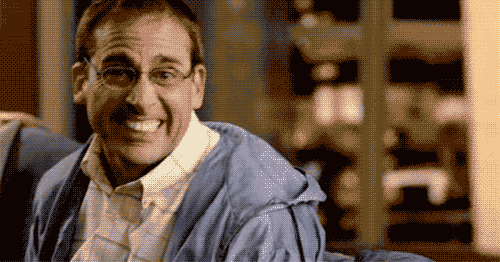 ➽ 2.) Sweep in Peace ★★★★
Apparently, Jack, George, Gaston, and Lark/Sophie are all from IA's other series The Edge. I haven't read this series yet, but going off my friend's reviews this is either going to make you very happy or completely turn you off of this book! I am kind of scared to read it, but I loved Sweep in Peace so maybe I'll dive in one day when my stacks of "to reads" isn't touching my bedroom ceiling.
Oh, and I also think you will be able to read this for free on IA's website, but I don't think all the chapters are up yet. Or maybe they took it down for the actual book release? Either way, I think you will eventually be able to read it for free, which is pretty neat.
Ilona Andrews has a gift that most authors do not have; every book they write makes me want to be a part of that world. I remember being so young while reading Harry Potter, and I felt the same magic after I finished every book. That crazy longing to want to live in that world, and be a part of that story. Maybe I'm just crazy, but that's what Ilona does for me that most other authors will never be able to achieve, and for that they will get my never ending applause. Hell, Kate Daniels is post-apocalyptic and I still want to live in that world! Seriously, my fan-girling has made me sick, but I'm too far gone for any cure.
Sweep in Peace starts right up from where Clean Sweep left off. Honestly, you could probably just jump in and read this one; you just might not appreciate it (or Sean) as much, but this book does a wonderful job filling in the blanks without making the reader feel overwhelmed with information. Dina and Gertrude Hunt are still the same, while Caldenia is still the Inn's only guest. Well, that soon changes when Dina accepts to host The Summit for three factions who are at war over a planet. The planet, Nexus, contains large subterranean reserves of Kuyo, which is a liquid used in production of "pharmaceutical asset of significant strategic value". So it's very valuable and everyone is fighting over it.
The Three Factions:
1.) The merchants of Baha-char represented by Nuan Cee's clan (cute little fox people).
2.) The hope-crushing Horde represented by Otrokar (aliens that form their bodies for their jobs).
3.) The Holy Anocracy represented by House Krahr (vampires). Oh yes, this means Arland *swoon*.
So needless to say, Dina's Inn is very full in this book. So she has to hire a chef to cook for all these people while she is constantly making sure Gertrude Hunt stay neutral and safe for all the new guests. The chef she hires ends up being my favorite character. Basically, he's an exiled giant porcupine, who's a former Red Cleaver chef, who is obsessed with mangoes and named Orro. I'm not really sure I have to say much more than that, but I can promise you if you read this book you, too, will fall in love with him!
This book is filled with Dina trying to keep the peace in her inn, while also trying to get all three factions to sign a peace treaty with one another. Obviously, it's no small task and has Dina constantly working with these very different clans. Some major twists and turns happen, which leaves the reader on the edge of their seat while trying to figure out all the mysteries.
Overall, I loved this installment and cannot wait for the third. Please, oh please give us Klaus in the next one. Dina needs him, and I sure as hell need to know more about him. The epilogue will probably leave you wanting more Sean, even though all I want is more Arland.
"I asked him if he was leaving anyone behind. He said he met a girl with stardust on her robe, and when he looked into her eyes, he saw the Universe looking back."
➽ 3.) One Fell Sweep ★★★★★
Everything IA touches turns to gold, and this series is no exception. The Innkeeper Chronicles feel so cozy, yet are so action packed and have so much swoon-worthy romance. IA somehow weaves a story with the perfect balance of mystery, filled with high-tense situations, with all these unique concepts, and makes it feel like home. I can't recommend this series, or this writing duo, enough.
This series is written in weekly installments that IA posts for free. I, being the masochist that I truly am, always wait until it is actually published in book form to review, but it is still pretty freakin' awesome that this is a series that they write for their fans out of the kindness of their hearts.
Without giving too much away, and because we are three books into this series now, the first book in this series, Clean Sweep, stars a innkeeper, Dina, who runs a magical inn that allows life forms from all over the Galaxy to stay for whatever period of time they need. Not everyone has the magical gifts to be able to run their own inn, but Dina's parents owned their own inn while she was growing up, so she is very familiar with this magical safe place that is hidden away from the rest of Earth.
Innkeepers also have immense power, especially on their inn's property. On top of being able to command the house at your every whim, because you have to be able to make your guests comfortable, which means constantly changing the rooms and layout to their needs, innkeepers have the responsibility to keep their guests safe, and have a whole magical property at their disposal.
Yet, an inn's ability to thrive and live is constantly syncing with the guests that are needed for it to house. In the first book, The Innkeeper Chronicles, this is very apparent, but now that we are three books in, the inn is prospering, thriving, and very powerful.
Each book deals with a new threat to the inn, or its guests, but the constant theme of the whole series is that Dina's once innkeeper parents have gone missing. Dina keeps a picture of them on display right when you walk into her inn, no matter how the layout of the inn changes, in hopes that someone will recognize them and be able to give her information. So far, her quest results have turned up empty.
"Husbands can fall out of love. Friends can betray you. But when you're stuck in a hellhole far from home, your family will move heaven and earth to get you back."
But in One Fell Sweep she gets a proposition from a new alien that wishes to stay at the Gertrude Hunt for information on her parents' whereabouts that she cannot help but accept. Even if that means risking everything and everyone she loves.
And when I said everyone that Dina loves, I truly mean that, because this book introduces a few new characters that would be impossible for you not to fall in love with!:


Seriously, every hiss turned me into a bigger puddle of goo.
"I have run, my lord. And I would do it again, if the circumstances called for it. Honor can't keep my daughter alive, but I can."
And if you've been following my reviews of this series, you'll know that Arland is, hands down, my favorite character. (When will I grow out of my brooding vampire phase?) And seeing his character arc take a very unexpected turn made my heart melt and my ovaries swoon.
Can we also talk about how this book takes place during Christmas? Like, this book already feels magical and is impossible for the reader to not want to be staying and living in Dina's inn, but the timeline correlating with our present day was something so amazing. I couldn't help but be enthralled with this book, in this world, and with these characters once again.
"You taught me the meaning of loneliness, because when I don't see you, I feel alone."
Seeing Dina grow not only as an innkeeper, but as a person, is so rewarding. I cannot wait to see the direction the fourth book takes, and how Dina and Sean are going to proceed with their new information, regarding the Ripper of Souls.
IA is seriously in a league of their own for Urban Fantasy, but, honestly, they are dominating their take on Sci-Fi, too. With all the different planets and species, and then their greater message of acceptance and love with organisms that are different or misunderstood in this Galaxy, too? Then add in all their original and unique concepts. Like, this wife and husband writing duo are such a blessing to the literary world. #blessed