Goodreads | Amazon | Barnes & Noble
ARC provided by the publisher via Netgalley in exchange for an honest review.
Buddy Read with Jules ❤
"Everyone knew you shouldn't go biting into fruit offered to you by magical creatures in the woods, even if you'd thought until just five minutes ago that such stories were, you know, only stories."
This is a wonderful and magical tale about fae creatures that resided in the local Washington forests one wintry season. From page one, this story was so atmospheric and I was completely swept away in this tale of goblins and the horrible things they are capable of in their treetop village. Yet, the goblins only do terrible things if their need for gold is not met by their goblin liaison, Kit.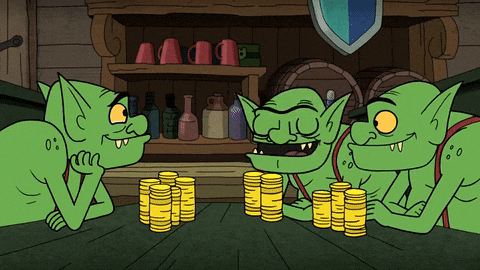 Every full moon he goes into the forest, notices all the hidden fae signs of life, and meets with the goblins and their leader, Redring, named after the first thing she has ever stolen, which she also wears proudly around her neck. At the monthly encounters, Kit gives them the gold he has collected, or stolen, to appease them from causing havoc on his local townsfolk.
At this wintry visit, Kit does not provide enough gold, and even though he promises to return quickly, the goblins are not satisfied and they decide to have a little fun at the expensive of a local barista and artist who has been drawn to the forests her whole life.
"This magic brought all sorts of cruelty,"
This story surrounds four people, from two different families, and their lives that quickly intertwine. The victim and the liaison's paths inevitably cross, and we are lead on a magical story trying to figure out how to stop the goblins once and for all, while everyone also chooses to start relationships.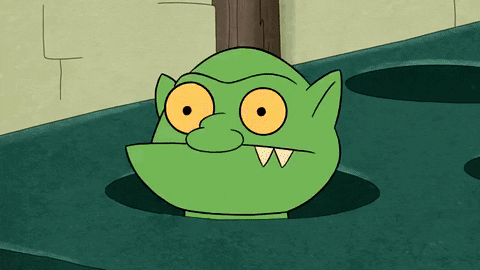 ➽ Kit Sylvain – 24 – Mechanic and auto shop owner who also enjoys chainsaw carving. Oh, and goblin liaison.
➽ Livy Darwen – 26 – Environmental scientist, who is passionate about cleaning up her forest, and even more passionate about trying to save her little sister.
➽ Skye Darwen – 23 – Barista and artist, sister of Livy, who accidentally wanders upon the Goblins and finds herself under a powerful curse.
➽ Grady Sylvain – 21 – Chef, who is trying to save money by living with his cousin, Kit, and ends up tangled in the goblin's web, too.
I enjoyed these characters and their budding relationships, don't get me wrong, but it still felt a little off. Especially Kit and Livy, because they felt so much older than mid twenties. Hell, they even kept making comparisons how they felt old to their family members, you know, the 21 and 23 year old. I honestly feel like this story was first written with them as the parents, and I actually feel like it would have felt more authentic and more true.
Like, Kit kept talking about how he has always been a bachelor, because of his predicament with the goblins, and I'm like "YOU'RE ONLY 24, WHAT ARE YOU TALKING ABOUT?" Seriously, this story would have worked so much better if they were in their 30's. Like, please, just add ten years to Kit and Livy both and I'd be a happy camper.
Then Skye and Grady's relationship felt a little off just because of the circumstance that forced them together. As the reader, I was left constantly wondering if they were acting this way because of their predicament or because of their genuine feelings for one another. I totally understand that this is intended, but it made the sex scenes not as enjoyable as they could have been.
Also, for the record, the sex in this book is not good. Like, this for sure has erotic moments, but I didn't believe or buy them whatsoever. I have read a lot of erotica and a lot of new adult sexy time stories in my day, so maybe the bar is just set high for me, but I personally didn't enjoy the sex in this book and sort of wish it wasn't in it.
I did love that both relationships had an older woman with a younger man. We never get to see this relationship dynamic in books, even though it is super common in the real world. So I give huge kudos to Molly Ringle for incorporating that into her story.
And to separate the pairs into other pairs, I freaking loved the familial bonds from each of these characters, especially Livy and Skye. I love sibling relationship stories, and this one truly warmed my heart to see Livy do whatever it takes to save her sister. Kit and Grady, even though they are cousins and not brothers, were still super enjoyable too, and I loved how self sacrificing Kit was willing to be for his family.
I didn't like how Livy chose not to get her and Skye's mother involved with Skye's sickness, especially when she was taking Skye to see professional help and even talked about suicide prevention. In this story, their mother lives in Oregon, and Livy feels like she doesn't want to involve her mom because she has worked and done so much for them growing up, but, like, that's her daughter who is hurting, she would want to know. It just rubbed me the wrong way and further justifies my point that Livy and Kit felt so much older and were truly the parental figures in this story, not random twenty-year-olds.
My favorite character in the whole story was a goblin named Flowerwatch, and I would instantly buy a spin-off book just involving that little cinnamon roll. Seriously, she was so precious and the values and morals she brought to the story were so tedious. Flowerwatch truly is a literary gift to this world, and I'd recommend this book to my friends because of this little goblin alone.
I haven't read that many books on goblins, but I really enjoyed Molly Ringle's debut take on them, and loved the eerie, creepy, spooky vibe she constantly created involving them. This story was actually inspired by a poem, Goblin Market, by Christina Rossetti, that I have never personally read, but now I am so very interested, and I think that speaks volumes about how enthralled this world left me. I'm also really craving to read Wintersong by S. Jae-Jones now, too!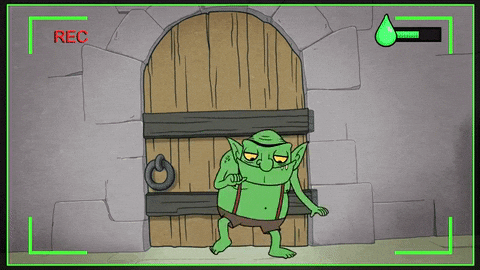 Overall, this was a really enjoyable read. It is fast paced, relatively short, and I'm super happy I gave it a try. My favorite part, besides all the fae life, was how amazingly atmospheric it was. I constantly felt like I was teleported into a snowy forest, or a small town café, or even in a boat floating down a river stream. I really think Molly Ringle is a beautiful writer, who has so much talent with words. I am very excited to see what she does next.

The quotes above were taken from an ARC and are subject to change upon publication.