The Valentine's Day Book Tag was originally created by CC's Books and As Told by Tina! But the reason I decided to do it was because I saw Heather's amazing post, while I was looking up a fun tag to do on Valentine's Day! I hope you're all having an amazing day! Whether it be hanging out with your friends, with your loved ones, with your significant other, or just by yourself with a good book! 💗 💓 💕 💖 💞 💘
1. Stand Alone Book you love
The Darkest Part of the Forest by Holly Black
2. Dystopian Book you Love
The Fifth Season (The Broken Earth #1) by N.K. Jemisin
3. A book that you love but no one else talks about
Mud Vein by Tarryn Fisher
4. Favorite Book Couple
Kvothe and Denna from The Name of the Wind by Pat Rothfuss
5. Book that other people love but you haven't gotten around to read
The Mortal Instruments by Cassandra Clare *dodges tomatoes*
6. A book with Red on the cover
Spellslinger (Spellslinger #1) by Sebastien de Castell
7. A book with Pink on the cover
One True Loves by Taylor Jenkins Reid (I haven't even read this, but I honestly think it's the only pink book I own!)
8. You were given a book of chocolate what fictional boyfriend/girlfriend would give them to you.
Magnus Damora from the Falling Kingdoms by Morgan Rhodes! *swoons forever*
9. You are Single on Valentine's Day. What Book would you read? What TV show would you watch? What Movie would you watch?
Honestly? Anything I'd want! Haha But, The Hating Game by Sally Thorne has a pretty swoon-worthy romance that is so cute!
10. You are in the Book Store. All of the sudden you get shot with an arrow by Cupid. What New Release will you love.
My luck? I probably would be looking at something cringe-worthy, I'm sure! But If I got to pick, I'd say The Armored Saint (The Sacred Throne #1) by Myke Cole, which comes out February 20th!
11. Spread the Love Who do you tag?
💗 Kayla
💓 Avery
💕 Destiny
💖 Lilly
💞 Benni
💘 The Orangutan Librarian
(And to whoever else is interested in this tag – consider yourself tagged!)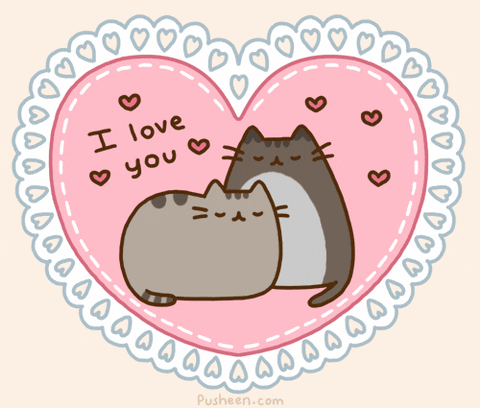 Bloglovin' | Twitter | Tumblr | Instagram | Goodreads | Twitch