Top Ten Tuesday was created by The Broke and the Bookish in June of 2010 and was moved to That Artsy Reader Girl in January of 2018!
---
This week's prompt was a little difficult for me to think up, so I only was able to come up with eight! Very rarely will I lose interest in a series, even when I know I probably should tap out. But I tried my hardest to come up with a few things I don't plan on touching anytime soon, yet many are just author's works in general! 💘
All Souls Trilogy Series by Deborah Harkness


I read book one, A Discovery of Witches, last October, and I really wanted to love it. A lot of people are very excited about the upcoming show, and this honestly is a very beloved book by many. Yet, I thought it was slow, and long-winded, and I just really disliked it. I have no plans of continuing on.
Night Huntress World by Jeaniene Frost


I used to love this PNR series so very much growing up. Yet, now it feels like every book is just setting up for the next. The last few have felt so rushed and disjointed, and it really has turned me off from this world. Which is super sad, because I used to love this world so much.
The Kingmaker Chronicles by Amanda Bouchet


I one starred the first book, because there were too many problematic consent aspects for me to ever enjoy this story, but a few friends have promised me it gets better. Yet, all the negative comments I've gotten from this fanbase? I could never bring myself to buy and/or read anything else in this series.
Anything by James Patterson


I used to live for James Patterson releases when I was a young girl, growing up. He is still, to this day, my most read author, but I just can't do it anymore. Everything he "creates" is cowritten, and to say that the quality has dipped is an understatement. I can't even remember the last time I've enjoyed a book of his, and I have no urge to ever pick one up again.
Winter (The Lunar Chronicles #4) by Marissa Meyer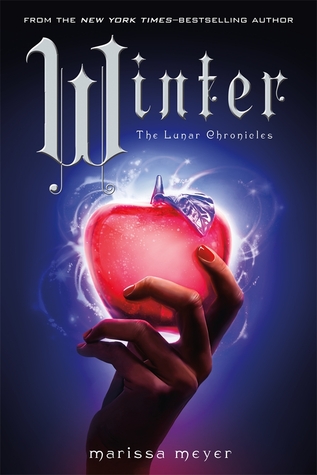 *dodges all the tomatoes* I promise I will read it, I WILL! I am just… so not interested! I feel like 1.) I don't love this series nearly as much as the rest of the book community! And 2.) this ship has sailed! I waited too dang long, and now… I just don't know. But I promise, I will eventually read this! And *crosses fingers* I still haven't been spoiled on the wedding, somehow, so hopefully it stays that way whenever I do eventually decided to pick this up!
Anything by PC Cast and Kristin Cast


Seriously, I don't know how I tortured myself into reading the entire House of Night series, but never again. Never again. You couldn't pay me enough to read a book by either of them.
The Falconer Series by Elizabeth May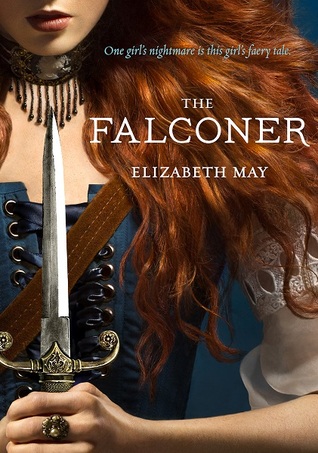 Okay, this was supposed to be this amazing dark fae story, but it read like such a rip-off of KMM's Fever series. I honestly couldn't believe it. I have no plans to ever finish this series, even though I know it is very beloved by many.
Anything by Richelle Mead


Trust me, this one hurts me to write. I used to be the biggest fan on Vampire Academy, and The Dark Swan series is still one of my favorites of all time, but I just feel like the quality of her works keeps going downhill. Bloodlines, Soundless, The Glittering Court, I've disliked it all, and I'm sick of shooting myself in the foot, honestly.
---
Okay, I know so many of these are more "authors" instead of "books", but I tried my best! Also, this entire post was written by me under copious amounts of Dayquil, so I apologize regardless. I hope you're having a wonderful week, and I wish you all the happiest of reading! 💝
Bloglovin' | Twitter | Tumblr | Instagram | Goodreads | Twitch