Top Ten Tuesday was created by The Broke and the Bookish in June of 2010 and was moved to That Artsy Reader Girl in January of 2018!
---
And full disclosure, when you guys are reading this, I am totally at Huntington Beach in California right now, hopefully drinking and reading something good, while listening and looking at the Pacific Ocean! So, I'm so sorry if I don't respond back right away! But I promise to make it up to you guys next week when I get back to home and reality! And I hope all of you like getting a sneak peak at my Spring 2018 TBR! 🌸💗
---
1.) A Court of Frost and Starlight (A Court of Thorns and Roses #3.1) by Sarah J. Maas


May 1st, 2018 by Bloomsbury
You all better get ready to see this on every single person's T10T, let's be real. Wild horses couldn't pull me away from this book. I am so excited for the contents of this book, but I'm also just so excited to see where the series is going to go. Or more importantly, who the next series is going to star. *lips on mic* It better be Cassian and Nesta!
2.) LIFEL1K3 by Jay Kristoff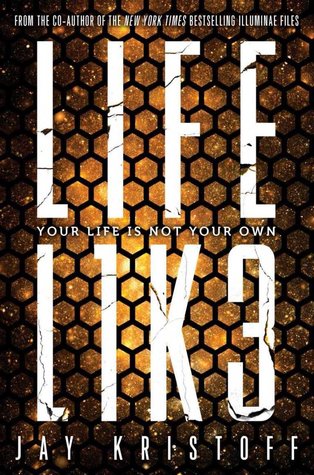 May 29th, 2018 by Knopf Books
I actually just received an ARC of this, so this is without a doubt going on my Spring TBR, but I actually have already scheduled a buddy read with a very gorgeous lady (inside and out) the first week of April! So, be on the lookout! Also, this is the newest thing to come from Jay Kristoff, and you all know how much I adore him and his writing. I have the highest of hopes, even with 1337 in the title.
3.) Legendary (Caraval #2) by Stephanie Garber


May 29th, 2018 by Flatiron
You all, I was one of about five people who walk this Earth and really loved Caraval. So, hi, hello, my name is Melanie, and I promise a couple people did like the first book to this! Haha! But for real, I'm going into this a little hesitantly, because I am not sure I'm going to enjoy this main protagonist, but I'm still 100% invested in this world, and I can't wait to give this second book a try!
4.) Ash Princess (Ash Princess Trilogy #1) by Laura Sebastian


April 24th, 2018 by Delacorte Books
Okay, this is another ARC I do have, but I can't believe I haven't picked it up yet! My blog tour is scheduled for the 13th, so I am going to get to this one VERY soon! And I hear it is super dark and twisted, and you all know I'm here for that!
5.) Sky in the Deep by Adrienne Young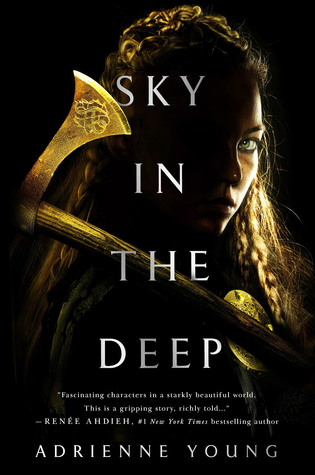 April 24th, 2018 by Wednesday Books
Okay, now I just sound like a broken record, but I also have an ARC for this one! But this one is getting quite the mixed reviews, so I won't lie, I'm a little apprehensive! But I'm always here for warrior girls, and look at this cover? Lord, my aesthetic.
6.) Song of Blood & Stone (Earthsinger Chronicles #1) by L. Penelope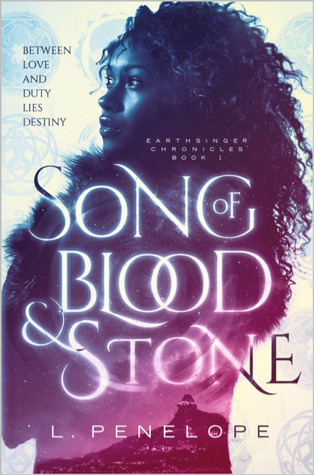 May 1st, 2018 by St. Martin's Press
This is an ownvoices book with a black main character who has healing powers! The synopsis says it is very reminiscent of Romeo and Juliet, and I'm all about that forbidden love, especially set in a fantasy world! I do also have an ARC of this, and I'm buddy reading it with my friend Julie come Easter! We both have the highest of hopes!
7.) Girl Made of Stars by Ashley Herring Blake


May 15th, 2018 by HMH Books
It is almost blasphemy that I haven't read anything by AHB yet in my life. But give me all the Sapphic books, please. Also, so many of my friends whom I love dearly absolutely love this author and all of her work. I can't wait to finally read something by them!
8.) The Bird and the Blade by Megan Bannen


June 5th, 2018 by Balzer + Bray
This is a brand new young adult fantasy, from a debut author! I love supporting debut authors, and this book looked exceptionally appealing, so I couldn't resist also receiving an ARC of it! But the synopsis says this is a book all about death and riddles and that sounds pretty damn intriguing, if I do say so myself!
9.) A Scandalous Deal (The Four Hundred #2) by Joanna Shupe


April 24th, 2018 by Avon
You all, I have been craving a good historical romance for some time now. So, my fingers just completely took over and requested an ARC of this book and purchased book one of the series! I haven't read a historical romance since last summer, and my body is beyond ready. Hopefully this and book one will be everything that I'm looking for! And totally let me know if you've read book one in this series!
10.) Circe by Madeline Miller


April 10th, 2018 by Little, Brown and Co
Okay, so this one I feel a little bad putting on here, just because I'm going to start it on the 23rd! But like… Spring starts today, so I'm not breaking any rules here! But yeah, if you guys know me at all, or have visited my blog before, you probably know that I love all things that have to do with the Odyssey and the Iliad. This is probably my second most anticipated release of the year, and just thinking about it brings me pure happiness. I am so ready to read about my favorite witch of all time.
---
Okay, friends, I hope you enjoyed! I hope you're having a wonderful week and an even more amazing start to Spring! Again, I'm so sorry if I do not respond right away, but I promise I will once I'm home or once I have a little more free-time and a lot more internet! I love you all, and, as always, I'm wishing you the happiest of reading! 🌻💛
Bloglovin' | Twitter | Tumblr | Instagram | Goodreads | Twitch