The I Love Spring Book Tag was originally created by Helene Jeppesen & Amanda Elise Carina! I wasn't tagged by anyone (I think) but I'm going to do it anyway, because it is hella cute! As you are reading this, I am probably in California traffic, trying to come home from LA! 🌸🌼🌺
---
➽ 1.) How is Spring where you live?
I live right outside of Vegas, and let's be real, it's too damn hot here all year 'round, regardless. But March isn't too bad, April is a little much, and May is the start of the ungodly heat. But everywhere inside has industrial strength AC, and everywhere outside has swimming pools, so it's not unbearable.
➽ 2) Most anticipated book release this Spring?

Without question, my most anticipated Spring 2018 release is Circe
by Madeline Miller! I am 1/3 into it and it may be the best thing I've ever read in my life. I am so in love. And I can't wait for the rest of the world to fall in love with it, too!
➽ 3) Show us a book cover that makes you think of Spring.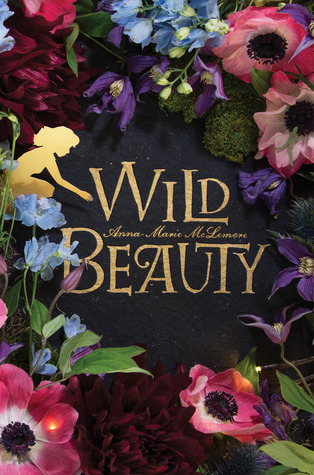 Wild Beauty by Anna-Marie McLemore! I mean, look at those flowers. What a damn blessing. And the inside of this book is just as beautiful as the outside. This is a masterpiece. Please, if you haven't given this book a try yet, do yourself a favor and read it.
➽ 4) What are you going to read this Spring?
Oh my gosh, this question! *sips all the tea* Too many things. But if I had to name five, I'd pick: Sky in the Deep, Lifel1k3, ACOFAS, Legendary, and Ash Princess!
➽ 5) Find a cover with the sun on it!

Half of a Yellow Sun by Chimamanda Ngozi Adichie is immediately the book that comes to mind for me. I haven't read this yet, but I do plan on it one day. And like, holy beautiful.
➽ 6) What are your favorite Spring reads?
I'm honestly not a seasonal reader. Well, maybe a little around the Fall and Winter, but for sure not for Spring or Summer. And honestly *record scratch* Spring is my least favorite season. But, like, let's go with Harry Potter because 1.) when ISN'T a good a time to read Harry Potter? And 2.) This wouldn't be a Melanie Parker book tag if I didn't mention Harry Potter at least once!
➽ 7) Find a book with many different colors on it.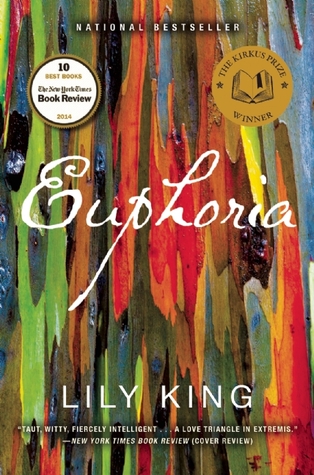 Euphoria by Lily King is a book I know absolutely nothing about, but it has drawn me in every single time I see it in a bookstore. Perfect cover design, artist, everything. This cover completely hypnotizes me and I couldn't even think of an answer besides this mysterious book.
➽ 8) Whom do you tag?
🌸 Lilly
🌹 Avery
🌺 Destiny
🌸 Benni
🌺 The Orangutan Librarian
🌻 Sophie
🌹 Kayla
💐 Raven
🌻 May
(And to whoever else is interested in this tag – consider yourself tagged!)

Bloglovin' | Twitter | Tumblr | Instagram | Goodreads | Twitch