The Rules:
---
➽ Chocolate Chip: A Classic Book That You Love or Really Enjoyed (interpret classic how you want, it can be a classic written 100 years ago or 20 years ago)


I have been so bad about reading classics lately, but I always say that my all-time favorite is Ethan Frome by Edith Wharton. This was my second favorite book all through high school, and it really shaped the writing style I still love to this day. You can feel the cold in your bones when you read this book, the messages completely will gut you, and the writing is so lyrical and beautiful and has so many meanings. Okay, I might need to reread this sooner than I thought.
---
➽ Thin Mints: A Fandom That You Really Want to 'Join' AND/OR a Hyped-Up Book You Want To Read (your source(s) of a book being hyped can be from anywhere)


You all, please don't hate me. I swear, it is my book reviewer shame that I have never touched a book by Cassandra Clare. Everyone tells me how much I would love her new series, so hopefully this will be the year I finally start with City of Bones! Do you guys think I will like it?
---
➽ Shortbread: An Author You Can't Get Enough Of


If Holly Black ever comes onto my blog, and sees how I answer her for every question like this… I'll probably be just a little embarrassed, let's be real. But Holly Black is forever and always my fae queen, that shaped me into the reader I am today and is the reason I can't get enough of all things fantasy. She will always be the author I can't get enough of!
---
➽ Samoas/ Caramel DeLites: An Emotional Rollercoaster (this cookie was hard … so any book that made you feel more than one emotion, strongly. The choice of emotions is up to you)


Circe by Madeline Miller made me feel more happiness than any book has in a long while. I still can't imagine anything dethroning this book as my favorite book of 2018. All the feels, but all the love and happiness, too.
---
➽ Oreos: A Book Whose Cover Was Better Than The Story OR Vice Versa, Where The Story Was Better Than Its Cover


The UK version of Uprooted by Naomi Novik is actually my second favorite cover of all time. Sadly, I didn't love the story as much, but I still can't believe the beauty of this cover. Also, have you seen the Spinning Silver UK cover, yet? It's perfection, too.
---
➽ Tagalongs / Peanut Butter Patties: A Book That Wasn't What You Expected (good, bad, or just different, interpret how you wish)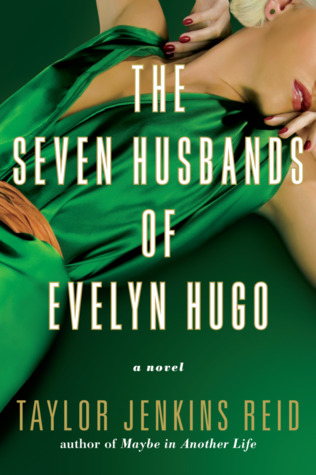 The Seven Husbands of Evelyn Hugo by Taylor Jenkins Reid! I went into this book expecting a cute romance with some LGBTQIAP+ elements, but what I got was my soul reflected back at me. This is such a masterpiece. I still can't believe something so perfectly written and crafted is in the world.
---
➽ Snickerdoodles: A Book You May Never Stop Rereading/ Loving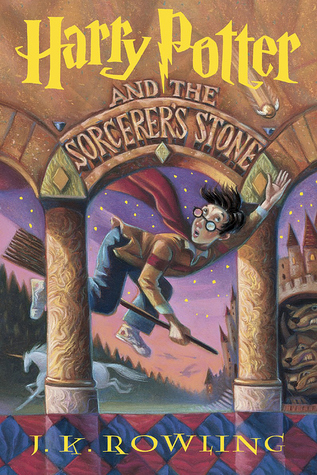 No matter how hard JK Rowling is trying to ruin my childhood, I will never stop reading Harry Potter. Ever. These books are so much of my identity, I'll never be able to go a year without rereading at least one.
---
The Three Friends I Tag:
❤ Avery
❤ Michaela
❤ Sophie
Bloglovin' | Twitter | Tumblr | Instagram | Goodreads | Twitch