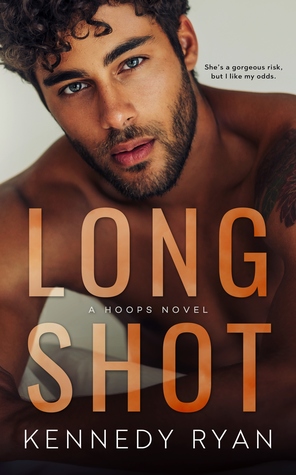 Goodreads | Amazon US| Barnes & Noble | Book Depository
First and foremost, I really want to emphasize that this is a book about abuse and what it is like to be in a very dangerous and abusive relationship. MAJOR trigger and content warnings for a lot of graphic rape, stalking, being trapped, and a lot of very graphic physical, emotional, and mental abuse. This read is not easy or light, but it very importantly talks about taking back your own body after someone has been forcefully taking it for so long. Also, if you need help, call the National Domestic Violence Hotline at 1−800−799−7233.
"I spoke because maybe there's some girl like me. Young. Vulnerable. Naïve. Flattered by his attention. Maybe she thinks his jealousy means he loves her more or that it's cute. Does she realize that slowly, surely, she's being cut off from her friends? Isolated from her family? Being molded into something she's not? Into what he wants her to be?"
This book also puts on display how difficult it can be to leave an abusive relationship. We live in a world where people never want to believe a woman's word, on top of the hundreds of other factors that come into play when someone is trying to leave their abuser. The author put in a lot of research and interviewed a lot of survivors, social workers, and women's shelters and it shows on the pages. This book feels so real. But again, this is a book about reclaiming your body and your mind from your abuser. And if you are in the right mindset, I very much recommend this read.
"Strength. Dignity. Courage. All these things belong to you. Take them back. Your soul is yours. Your heart is yours. Your body is yours. Yours to keep and yours to share."
Long Shot is a basketball, sort of second chance romance that starts with one night at a bar that changes two people's lives forever. It is the night before August's big college final game, and Iris is a basketball fanatic that came to the bar to catch her beloved Lakers play. August was just looking to blow off some steam, but he wasn't planning on meeting someone who he would never forget. The chemistry is instant and so damn good. I truly believed that these two characters were real and were soulmates and it was a damn treat to be inside their heads.
This is also an ownvoices for the two black main characters that the points of view shift between. Actually, both August and Iris are biracial (white and black) and this book always holds an important discussion about growing up biracial and never feeling like you belong to either half of yourself.
Also, this book talks about Hurricane Katrina and how so many families were broken apart and forced to flee New Orleans, and become refuges in their own country. I'm telling you all, Kennedy Ryan packed this beautiful romance novel with some important topics and discussions that so many writers wouldn't dare bring up. She's made a fan for life.
But after having an amazing night just baring their souls to one another in a bar, Iris confesses that she has a boyfriend, so their relationship can go no further than friendship. And August is a standup guy and understands, until he realizes the next night at his game that Iris is dating his childhood nemesis.
From there we get to see how Iris and August's lives go on different paths; him in the NBA and her with her abuser, but somehow their paths always connect back to one another. And the abuse I prefaced this review with? It starts out suddenly, with Iris being told what to wear, then telling Iris how her future should go, to eventually trapping Iris into something that changes her life forever. Again, this is a hard book to read, but I promise it is so rewarding.
"The heart speaks in whispers, but sometimes by the time we listen, it's too late. I learned that the hardest way. And maybe that girl can change her course before it's too late."
The romance in this book is so damn swoon-worthy. August West is a God among men, and Iris is one of the strongest protagonists I've ever had the pleasure of reading about, and August is so deserving of her. And not only is the romance perfect and the sex amazing, Iris and August's friendship is always on display and seeing it grow into something more was something more beautiful that I have words for.
"I'll never take this for granted. Not his kindness, when I've known cruelty all too well. Not his tenderness, when I've been handled roughly in the past. Not his love, when I've been possessed and owned and mistreated."
And this book is just a love letter to why it is so important to surround yourself with people who have your back and will always unconditionally love you. The love between Iris and her cousin, Lotus, was so important to me. And seeing Iris reconnect with her grandmother was also one of my favorite moments in the book. Yet, again, this book showcases the important of found family and how important it is to cut out toxic family members from your life, because blood is just that; blood, and nothing more.
This is a real and raw novel, and I know a lot of people won't be able to read it because it is so triggering, but I also think this book has so much power to heal abuse victims. I will be forever thankful for Kennedy Ryan for creating this masterpiece and using her voice for so much good. And for somehow writing this novel that will evoke every emotion out of you, but will leave you believing in love again. If you are in the right mindset, and are looking for a good romance, I completely recommend Long Shot, and I anticipate it making many people's best of 2018 lists. And I can't wait to see if we get a story about Lotus. *crosses fingers forever* And girls? Make sure you always get a partner that always plays you at the five.

Instagram | Bloglovin' | Twitter | Tumblr | Goodreads | Twitch
---
I loved this interview from Steph so much that I knew I had to finally pick something up by Kennedy Ryan!