This is a super cute tag that I thought was really unique and different! So, I couldn't resist giving it a try! And I was tagged by the amazing Jasmine @ Jasmine's Reading Blog! 💗
---
➽ 1. Which book, most recently, did you not finish?


I'm so going to jinx this, but I've only DNFed one book in 2018 so far, and that was Moonlight Sins (de Vincent #1) by Jennifer L. Armentrout back in January! I got through 8% before I had to tap out.
---
2. Which book is your guilty pleasure?


You all know I hate this expression, probably because I read so much New Adult that always gets classified as "guilty pleasure" reads, but I guess if I had to pick one I'd go with Corrupt (Devil's Night #1) by Penelope Douglas, just because it is very much on the problematic side. Also, because a few of my friends recently read this and didn't love it as much as I did when I picked it up.
---
➽ 3. Which book do you love to hate?


Truly? None. I hate to hate books, and I hate to ever make anyone feel bad ever, but especially for their reading choices, and extra especially if they recognized the problematic content inside the book. But my most controversial dislike of a book that everyone else loves is easily The Night Circus by Erin Morgenstern.
---
➽ 4. Which book would you like to throw into the sea?


You all, to each their own. If Night Film by Marisha Pessl is your favorite book, then I'm truly happy for you. Trust me, I know it's beloved by many people, including some I consider my best friends. But I'm just sick of constantly seeing it, and people never bringing up the problematic things within this book's pages!
---
➽ 5. Which book have you read the most?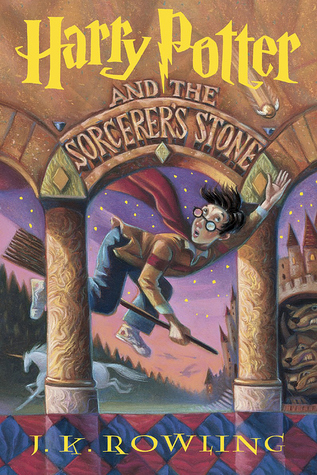 Harry Potter and the Sorcerer's Stone (Harry Potter #1) by J.K. Rowling, every time. From childhood, to my teenage years, to adulthood, this is the book I pick up every time I'm feeling down, slumpy, or just craving it. Always and forever.
---
➽ 6. Which book would you hate to receive as a present?


Is this really a question? I mean, I guess something offensive would be pretty bad, but I don't even want to prompt anything like that by even showing an image of it on my blog. But I guess I'll go with anything by Karina Halle because she's the only author that I refuse to read or buy anything from that hasn't done anything "bad" within the book community.
---
➽ 7. Which book could you not live without?


Okay, now I feel like I'm just picking apart these questions, but I truly could live without any one specific book, without question. But my world would be a lot sadder if I was never able to read The Name of the Wind (The Kingkiller Chronicle #1) by Patrick Rothfuss. Especially since I feel like it has inspired so much of the fantasy I love that has been created in the last decade.
---
➽ 8. Which book made you the angriest?


A Promise of Fire (Kingmaker Chronicles #1) by Amanda Bouchet, without a doubt, but only because the comments on my Goodreads review for it have been so hurtful and malicious. Like, to the extent of people writing reviews just about my review. This book and everything surrounding it has easily been my worst experience in the book community. I wish I never picked it up.
---
➽ 9. Which book made you cry the most?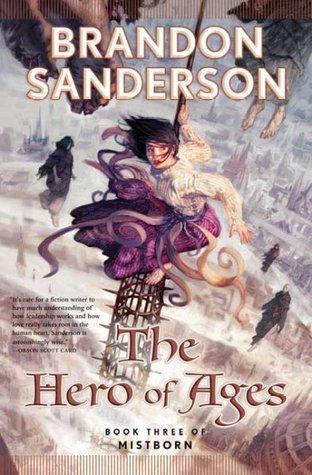 This one probably has to go to The Hero of Ages (Mistborn #3) by Brandon Sanderson, because I was such a damn mess through 75% of the book, and then I was just weeping at the ending, too. So good, so perfect, so beautiful. Still the best ending of any trilogy ever.
---
➽ 10. Which book cover do you hate the most?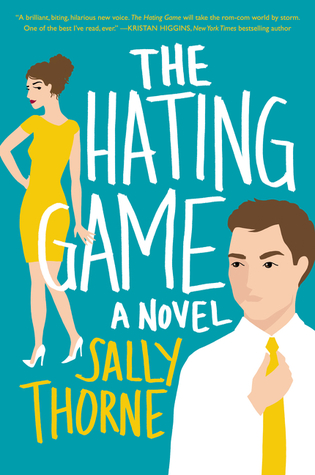 Okay, I can't really think of an answer, especially for "the most hated" but I truly dislike the US cover for The Hating Game by Sally Thorne. And this is an extra salty answer, because the color is close to my favorite color of all time. But like, I just think the boring illustrated people really do the content of this book a disservice.
---
➽ I tag:
Lilly @ Lair Of Books
Amber @ Escape Life in the Pages
Justine @ Milkz' Bookshelf
Kathy @ Pages Below the Vaulted Sky
Becca @ The Book Eater
Okay, loves! I hope you enjoyed! I also hope you're having an amazing Friday and start of the weekend! And as always, I'm wishing you all the love, happiness, and good books! 💗
Bloglovin' | Twitter | Tumblr | Instagram | Goodreads | Twitch