Hey, friends! I've been having a hard time getting into the Halloween spirit this year for some reason! So, I thought a good way that could help make me feel a little bit more spooky would be to share my love for the paranormal with you all! For five nights I'm going to spread a little love for my favorite eerie entities: Witches, Ghosts, Demons, Shifters, and Vampires! I hope you all enjoy and maybe pick up a new book that will make your Halloween feel a little more haunted! 🔮

---
➽ Circe by Madeline Miller


What better way to start out the spooky season, but with reading about the original witch?  This book is about healing and doing what it takes to come into your own. This book is about love; the love between lovers, the love of a mother, and the love you must find in yourself. This book proves why family of choice will always be greater than family of origin. This book is about magic, and how we can find it in ourselves if we look hard enough. This is a book about becoming the witch you've always buried deep inside you.
---
➽ Strange Grace by Tessa Gratton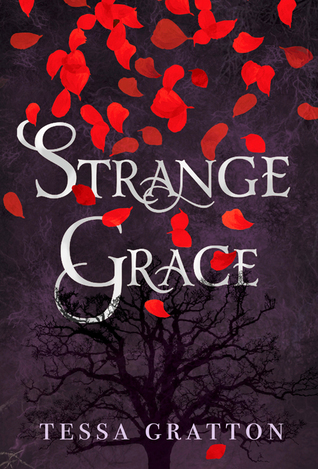 My favorite book of 2018. What a masterpiece in every sense of the word. Literally perfection. A true gift to the literary world. Friends, if you're looking for a spooky book, with a dark fairy-tale vibe, that heavily talks about society's gender expectations, while being a love letter to gender fluidity, with the most heartwarming polyamorous relationship, look no further than this masterpiece.
---
➽ Phoenix Unbound (Fallen Empire #1) by Grace Draven


Gilene is a Fire witch who has been the sacrificial girl for her village for the last four years, using her magic to disguises herself as a new girl. Even though she has to endure the torture of the night, she is able to walk free from the fire every year, without anyone noticing. Well, she didn't think anyone could notice. This is one of my favorite romances of the entire year! Beautiful start to a series that I completely recommend!
---
➽ Summer of Salt by Katrina Leno


This is the most realistic witch story that was nothing short of a beautiful delight to read. This was moving, and powerful, and magical, and sweet, yet also heartbreaking. This reads like a mix between Girl Made of Stars and The Wicked Deep, and if you love either (bonus points for both) then you will completely love this story, too!
---
➽ The Bone Witch (The Bone Witch #1) by Rin Chupeco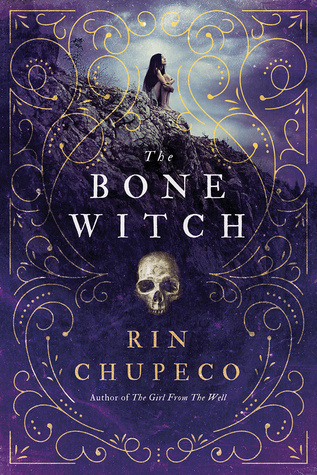 This book is my heart! This is an ownvoices, Asian inspired, fantasy story that stars a young necromancer, looking for her place in a world that has constantly told her she is going to become evil. This story is told in two parts, but not equally. The lesser part, before every new chapter, are the events taking place through a bard's eyes, who is chronicling the events currently, where Tea is proving to become the evil villain the world wanted her to be. But the main story is told in the past, and we get to slowly find out what happened to put Tea on this path that the bard is seeing.
---

Okay, friends! I hope you enjoyed! And I hope the end of your October is filled with all the amazing books! Tell me your favorite witch story in the comments, please! And happy Halloween! Stay spooky! 🎃✨
Instagram | Bloglovin' | Twitter | Tumblr | Goodreads | Twitch| Wishlist