I was tagged by the amazing Kim at bookishkimberly (thank you so much, love!), but I believe the original tag was created by Jenniely's blog! ❤
---
➽ 1. Received an ARC and not reviewed it
Unsolicited? Yeah, 100%! Something I personally requested or said yes to? No!
➽ 2. Have less than 60% feedback rating on Netgalley
No! I am at 89% as of the publication of this post!
➽ 3. Rated a book on Goodreads and promised a full review was to come on your blog (and never did)
Yeah, two books actually (and they still haunt me): Saga, Vol. 7 and Jade City! But… I promise, soon!
➽ 4. Folded down the page of a book
I probably have before, but I don't do this currently.
➽ 5. Accidentally spilled on a book
Lord, I don't think so. *heavy breathing*
➽ 6. DNF a book this year
F U C K Y E S ! Five, actually!
➽ 7. Bought a book purely because it was pretty with no intention of reading it
Yeah, I always get Easton Press editions of classics for special moments in my life, and I have never read a single one and probably never will.
➽ 8. Read whilst you were meant to be doing something else (like homework)
Yes. The end of this year has been "Melanie plays League of Legends while listening to an audiobook" mood.
➽ 9. Skim read a book
I'm sure I have, but I can't recollect any I have done this with recently.
➽ 10. Completely missed your Goodreads goal
No, never.
➽ 11. Borrowed a book and not returned it
Yeah, I actually have a book that a girl let me borrow from high school that I never gave back, and then we graduated and lost contact and I actually feel bad every time I look at it on my shelves. Dana from Grand Blanc, if you're reading this, holler at your girl. Thanks.
➽ 12. Broke a book buying ban
I never have put myself on a book buying ban.
➽ 13. Started a review, left it for ages then forgot what the book was about
Nope. I always at least type up the bare-bones of a review, and I'll always come back to it within twenty-four hours.
➽ 14. Wrote in a book you were reading
Yeah, I'd say 80% of the physical books I read, I annotate with pen, too.
➽ 15. Finished a book and not added it to your Goodreads
Hell no. In this Goodreads Challenge economy?
➽ 16. Borrowed a book and not returned it to a friend
Yeah, Dana from Grand Blanc is just going to haunt me for this entire tag, I suppose.
➽ 17. Dodged someone asking if they can borrow a book
Omg, yeah, this is actually my brand.
➽ 18. Broke the spine of someone else's book
Hell no, I'm not a monster.
➽ 19. Took the jacket off a book to protect it and ended up making it more damaged
Lmao, yeah, I recently got caprese salad on my Nevermoor cover while doing an bookstagram story, because, apparently, I'm a wild animal!
➽ 20. Sat on a book accidentally
Probably? I read so much in bed, and leave so many books in my bed, I can't imagine that I haven't done this.
---

Okay, friends! That's the tag. I didn't really add up my "yes" to "no" ratio, but I always like to think of myself on the naughty side, if we are being honest! But I thought this tag was hella cute and if you would like to do it then consider yourself tagged! ❤
Lilly @ Lair of Dreams | theorangutanlibrarian | Katie @ Never Not Reading | Kerry @  The Reading Anomaly | Brittany @ Brittany & Her Bookshelf | Carolina @ fictionologyst | Marie @ Drizzle & Hurricane Books | Erin @ Pages of Milk and Honey | Kelly @ Another Book in the Wall | Michaela @ journeyintobooks | Amy @ A Court of Crowns and Quills | Jen @ Pinot and Pages | Kaleena @ Reader Voracious | Caidyn and Chantel @ bwreviewsblog | Shai @ Cade Under Books | Rachel @ Typed Truths | Sapphire @ Simply Sapphire Song | Emma @ Emma Reads | Raven @ Dreamy Addictions | May @ Forever and Everly | Ju @ Paper Blots | Elise @ The Bookish Actress | Em @ Runway with Dream Theieves | Lily @ Sprinkles of Dreams | Solly @ The Bookish King | Jami @ Jami Shelves
I hope you're having the happiest of reading and holidays! ❤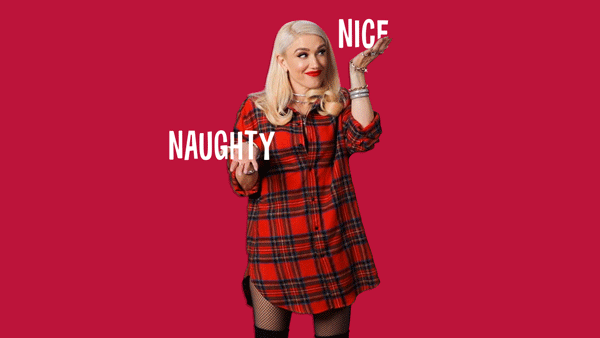 Instagram | Bloglovin' | Twitter | Tumblr | Goodreads | Twitch | Wishlist | Youtube