Hey, friends! I knew that I wanted to write up a post about some of my favorite debuts of the year before 2018 came to a close! Being a debut author is so hard, and I always want to boost new and rising voices, but these ten debuts were my very favorite of the year!
---
➽ 10.) Ash Princess (Ash Princess Trilogy #1) by Laura Sebastian


I was just so invested with the romance, the rebellion, and the betrayals, that I couldn't stop turning the pages. Ash Princess is Laura Sebastian's debut novel, which is a story about a girl named Theodosia, whose ruling mother was murdered, and their land taken over by another kingdom when she was only six-years-old. the Kaiser allowed her to live, but only so that she could live among them, while they take everything she has ever known away. She is used as a reminder for her people that the Kaiser has enslaved, and when they do anything to rise up, Theodosia takes the punishment. Her back is incredible scarred from the whippings she has had to endure, but the Kaiser also inflicts so much mental and emotional abuse alongside the physical.
⭐⭐⭐⭐
---
➽ 9.) The Wicked Deep by Shea Ernshaw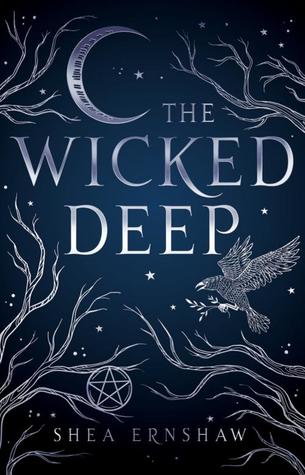 The Wicked Deep is a story about a small town off the coast of Oregon, called Sparrow, that is the pinnacle of a small, sleepy town, except for in June when tourists come from all around in hopes of catching a glimpse of the Swan sisters who were drowned to death for witchcraft over two hundred years ago. From June 1st until Just 21st (summer solace) no one is safe. And each and every summer, accusations get thrown at more and more girls, from boys who claim them to be the sisters who are responsible for the drownings. Friends, if you're looking for something atmospheric, spooky, and completely captivating, that is so very beautifully written, please pick The Wicked Deep up.
⭐⭐⭐⭐
---
➽ 8.) To Kill a Kingdom by Alexandra Christo


In this world, humans fear the sirens that lurk below the water. And under the ocean, sirens are forced to bring back a human heart during the month of their birth and present it for all to see. But our dear Lira has taken to only the hearts of royals. This story is very loosely inspired by The Little Mermaid, therefore, I'm sure you guys can somewhat guess how these two's paths cross. But after Lira upsets her mother, the Sea Queen wants to find a new way to ridicule and humiliate her, so what better way than to force her to steal the most royal heart of all, but also forcing her to do this task as a human, and while no longer having her siren voice to lure towards her.
⭐⭐⭐⭐
---
➽ 7.) The Queen's Rising (The Queen's Rising #1) by Rebecca Ross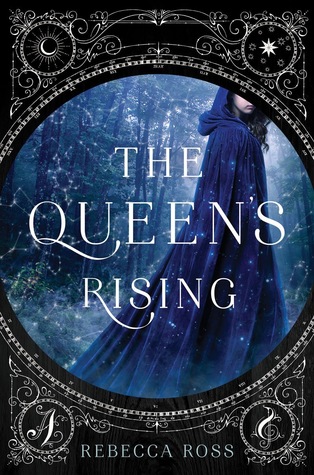 I feel like I keep reading YA SFF and just not feeling like there is anything new or unique. I went into The Queen's Rising expecting to feel the same, especially amidst all the lower reviews I kept seeing on Goodreads, but this ended up being a treat to read. I really enjoyed this, and I was constantly surprised by the twists and turns. In this world there are Houses, which are small boarding schools that specialize in five passions: art, music, dramatics, wit, and knowledge. If you have a natural talent for one of these five categories, you will go away to school once you are ten-years-old and begin your education that will last for seven years. And the unique thing is the House will only admit one child per passion for those seven years!
⭐⭐⭐⭐
---
➽ 6.) Children of Blood and Bone (Legacy of Orïsha #1) by Tomi Adeyemi


In this world of Orïsha, magic used to thrive and be celebrated. Our main protagonist, Zélie, remembers this time and what a powerful Divîner her mother was. But she also remembers the way her mother's body looked, when it was left on display the day that magic died. Now, the king of Orïsha wants to make sure magic is kept dead, while also keeping all the Divîners that live in Orïsha oppressed. The king ensures that the Divîners are reminded they are lesser, in hopes that they will forget how powerful they once were, along with everyone else. And this has worked, for the last eleven years, that is until a powerful artifact is found and if it is combined with a couple other powerful artifacts it can bring magic back to Orïsha once and for all.
⭐⭐⭐⭐⭐
---
➽ 5.) Mirage (Mirage #1) by Somaiya Daud


Mirage is a magical, wonderful, important, gift to the YA SFF world. From characters I fell in love with, to the messages about the importance of your culture and your family, to the most lyrical and beautiful writing. I loved this story with my whole heart, and I can't wait for the rest of the world to fall in love with it. This story is an ownvoices Moroccan inspired story about a young girl named Amani, who has known nothing but oppression on the moon that she and her family live on. She and her family are farmers, trying to live the best life possible, even with the constant heartbreak surrounding them.
⭐⭐⭐⭐⭐
---
➽ 4.) The Poppy War (The Poppy War #1) by R.F. Kuang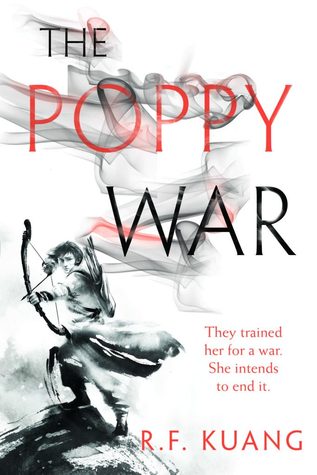 The Poppy War is a fantastic debut that I feel so very privileged to have received an ARC of. This is the first book in an ownvoices Asian inspired fantasy story, and this first installment is told in three parts; each getting darker and darker. But in part one we meet our main protagonist, Rin, who is a war orphan who is living with a foster family that was forced to adopt her. Rin has been working at the family's local business, while also being forced to deal drugs. That is, until one day her family decided that it would be more in their interest for them marry Rin off to a man who is much older than her and who she has never met before. Rin is then forced to do the only thing that will allow her to not have this life forced upon her.
⭐⭐⭐⭐
---
➽ 3.) The Sisters of the Winter Wood by Rena Rossner


The Sisters of the Winter Wood follows two Jewish (ownvoices) sisters who live on the outskirts of a town, in a forest, with their mother and father. Their family feels rather isolated in Dubossary, (on the border of Moldova and Ukraine), but they make do the best that they can, always relying on each other. That is until one day the mother and father get called away and leave their precious daughters behind. Yet, before leaving, the mother tells them a secret that she has been keeping from them their entire lives. And this secret changes everything.  I loved this book so very much! And I haven't stopped thinking about it.
⭐⭐⭐⭐⭐
---
➽ 2.) The Kiss Quotient by Helen Hoang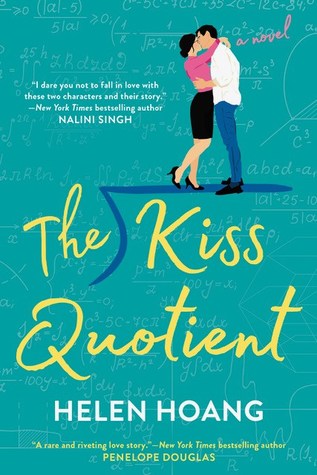 This is an ownvoices novel about a high-functioning autistic woman who has succeeded in every aspect of her life, except for love. Her mother is putting pressure on her to find someone and start thinking about family, now that she turned thirty. Plus, Stella is kind of lonely anyway, and as much as she loves throwing herself into her work, she wants to spend her life with someone who she can completely be herself with. The problem is, Stella thinks her autism makes her unable to successfully date, and maybe even unable to be good at/enjoy sex. So, she hires the dreamiest escort to help her! I am so excited Helen's next book, set in this world, to drop in 2019!
⭐⭐⭐⭐⭐
---
➽ 1.) The Astonishing Color of After by Emily X.R. Pan


This is one of the most beautiful books I've ever read in my entire life. It's powerful, moving, poignant, lyrical, important, and touched me beyond words. From the discussion about mental health and the stigmas we still have in 2018 (especially in Asian cultures), to the true portrayal of grief, to the heartbreaking truth about depression, to the realistic depiction of what it means to be not only biracial but to be white passing, to the discovery of your identity. The Astonishing Color of After is a book I will cherish for the rest of my life and a story that I will carry inside of my heart for the rest of my life. Emily X.R. Pan has crafted something that is so raw, but so magical. Plus, this is one of the most impressive debuts that I've ever read in my entire life.
⭐⭐⭐⭐⭐
---

Honestly though? 2018 was such a great year for debut authors! I could honestly make a part two to this blog post talking about ten others! What was your favorite debut of 2018? What is the debut you're most looking forward to in 2019? Descendant of the Crane by Joan He is the one I can't stop thinking about! And I can't wait to start it at the very beginning of the new year, because I can't possibly wait any longer! I hope you're having an amazing end of the year! ❤
Instagram | Bloglovin' | Twitter | Tumblr | Goodreads | Twitch | Wishlist | Youtube