Top Ten Tuesday was created by The Broke and the Bookish in June of 2010 and was moved to That Artsy Reader Girl in January of 2018!
---
Hey, friends! This is officially my first Top Ten Tuesday of 2019! Booktube (and learning how to film and edit) has really taken up a lot of my time! But I missed this weekly post so much that I feel so blessed to be able to start back up! Especially with this fun topic of all the first time authors I read from last year! Also, don't forget that I did write up a post all about my favorite debuts of 2018, but hopefully I only have a few repeats!
---
➽ Jessica Townsend


This lovely author made me re-fall in love with all things magical and middle grade in 2018! Nevermoor was honestly everything. Everything.
---
➽ Claire Legrand


I read two things by Claire for the very first time last year, and I couldn't believe what I had been missing all my life! I love her and I love her words so much!
---
➽ Jasmine Guillory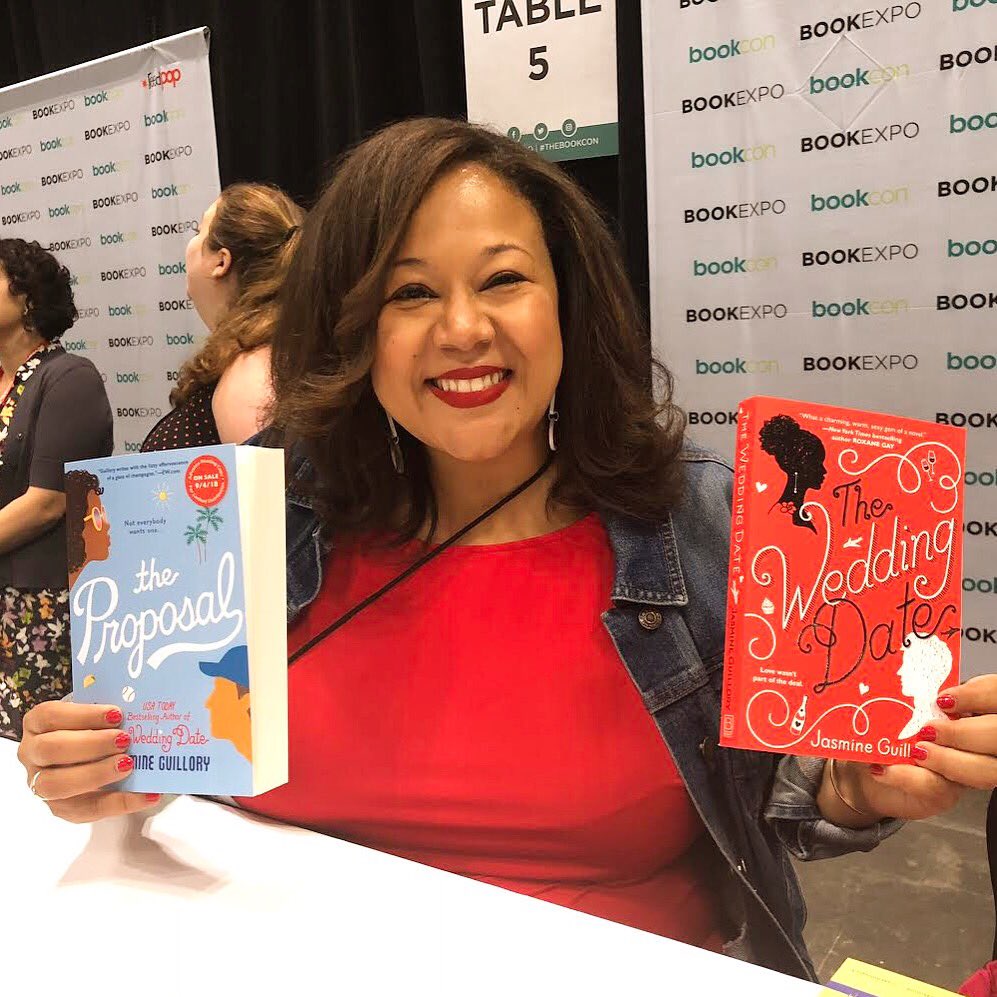 I fell so hard in love with this Romance author last year! Both of her books are ownvoices and set in the same world! And I cannot wait to see what she does next!
---
➽ Talia Hibbert


I can't believe I didn't read anything by this beautiful soul before 2018! But holy moly did she win me over hard last year! So hard, that The Dragons & Tea Book Club picked one of her books for our February 2019 pick! The actual blessings.
---
➽ Katie O'Neill


I read two of my all time favorite graphic works from Katie in 2018, and I can't wait to buy and read everything else she has and will create!
---
➽ Tessa Gratton 


Tessa wrote my second favorite book of 2018, and I continued to read more from her all last year, and I just continue to be more wowed by her craft. She is so talented, and the way she strings words together is truly a gift from above.
---
➽ Alyssa Cole


Alyssa is another Romance author that I couldn't get enough from in 2018! A Princess in Theory was everything I've been looking for in the genre and she just keeps getting better. I cannot wait for her just released story set in this world, too!
---
➽ Alice Oseman


Radio Silence was maybe my favorite book of 2018, and I knew I couldn't compile this list without listing Alice, because I ended up reading all but one of her complete works last year, and I absolutely loved them all so much!
---
➽ Emily X.R. Pan


I couldn't not mention Emily, because The Astonishing Color of After was my favorite debut of 2018 and will always be a story I carry in my heart.
---
➽ Cassandra Clare


You all really thought I wasn't going to mention my actual 2018 queen in this post? Lord, help me! 2018 was truly the year of me reading 20+ things by this woman, and loving almost all of them! Truly, the greatest blessing of last year!
---

Okay, friends! That's it! I hope you enjoyed, and I hope that I was able to surprise you with a few of these! I hope you are having a wonderful month filled with so many five star reads! I love you all!
Instagram | Bloglovin' | Twitter | Tumblr | Goodreads | Twitch | Wishlist | Youtube