Top Ten Tuesday was created by The Broke and the Bookish in June of 2010 and was moved to That Artsy Reader Girl in January of 2018!
This is honestly one of my favorite Top Ten Tuesday topics! I was so happy when I read this week's prompt! Mostly because I love seeing what people add to their TBRs and for what reason! I have a mix of upcoming releases, things I plan to read in February, a couple booktuber recommendations, and newly acquired trash! 💖
---
➽ Bingo Love by Tee Franklin


This is going to be everything, and I can't wait to get to it this round of Contemporaryathon and/or this February!
---
➽ The Unhoneymooners by Christina Lauren


I'm just a girl, who has disliked the last two Christina Lauren books, asking for punishment, because I know I won't be able to resist.
---
➽ Clockwork Boys (Clocktaur War #1) by T. Kingfisher


Rachel from Kalanadi put this on their best of 2018 (and the second book, too) and I knew I immediately had to listen to my SFF queen!
---
➽ Normal People by Sally Rooney


Mercy from MercysBookishMusings put this on her best of 2018 list and spoke so highly about it that I couldn't NOT add it to my TBR immediately.
---
➽ Silver in the Wood by Emily Tesh


This has my two auto-buy key words: gay and fae.
---
➽ The Beautiful (The Beautiful #1) by Renée Ahdieh


I truly believe with every molecule in my body that this is going to be literally everything I've ever wanted. But this author's lyrical writing? And PoC vampires, living in New Orleans. Just take my entire wallet, please.
---
➽ The Haunting of Tram Car 015 by P. Djèlí Clark


I loved The Black God's Drums so much last year, and I can't wait to have more to read from by this author. Also, the font on this book is like my all-time favorite.
---
➽ Well Met by Jen DeLuca


This cover dropped on Twitter last week, and I went and looked up the synopsis and it pretty much added five years to my life!
---
➽ The Last of August (Charlotte Holmes #2) by Brittany Cavallaro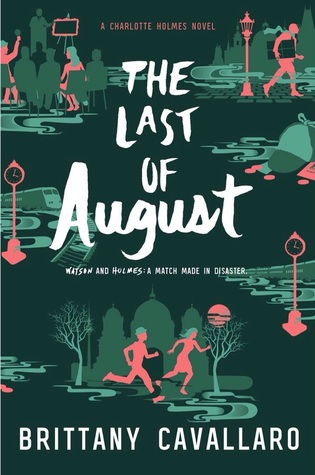 After falling in love with A Study in Charlotte earlier this month, I knew I needed the next book immediately!
---
➽ The King's Men (All for the Game #3) by Nora Sakavic


Yeah, what can I say? I can't believe I'm trash over this series, especially with how god awful this third and final book's cover is.
---

Okay, friends! Those are my ten most recently added books! Let me know some of your most recent additions and then (hopefully) they will become my most recent additions!
Instagram | Bloglovin' | Twitter | Tumblr | Goodreads | Twitch | Wishlist | Youtube