Top Ten Tuesday was created by The Broke and the Bookish in June of 2010 and was moved to That Artsy Reader Girl in January of 2018!
---
Hey, friends! Long time, no Top Ten Tuesday! But oh my word, it feels so good to be back! Especially with a topic as good as this week's! There are so many good books coming out during the last half of 2019, but I am still going to make a top ten ranking of the ten I absolutely cannot wait for, with a single sentence each that hopefully tells you why!
---
➽ 10.) Mooncakes by Suzanne Walker & Wendy Xu


Because anything LGBTQIAP+ with bookstores and witches will always get my money.
---
➽ 9.) The Tea Dragon Festival (Tea Dragon #2) by Katie O'Neill


Because few things in life make me happier than The Tea Dragon Society!
---
➽ 8.) Girls of Storm and Shadow (Girls of Paper and Fire #2) by Natasha Ngan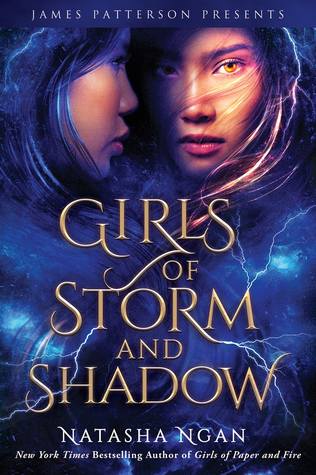 Because seeing an ownvoices queer, Asian book, staring a f/f romance, make The New York Times Best Seller list is all I've ever wanted, and all I continue to want.
---
➽ 7.) The Never Tilting World (The Never Tilting World #1) by Rin Chupeco


Because Rin Chupeco answers all my prayers!
---
➽ 6.) Dead Voices (Small Spaces #2) by Katherine Arden


Because Katherine Arden is my lyrical writing bae, forever.
---
➽ 5.) His Hideous Heart


Because this is the anthology to end all other anthologies, because of Rin Chupeco and Kendare Blake reimagining Edgar Allan Poe.
---
➽ 4.) Steel Crow Saga (Steel Crow Saga #1) by Paul Krueger


Because this is a Filipino author, inspired by his love of anime.
---
➽ 3.) Gideon the Ninth (The Ninth House #1) by Tamsyn Muir


Because, yes, I've already read this, but it's my favorite debut of all time and you all need lesbian necromancers in your life, damn it!
---
➽ 2.) Ninth House (Alex Stern #1) by Leigh Bardugo


Because I'm that bitch, but you all are, too!
---
➽ 1.) The Queen of Nothing (The Folk of the Air #3) by Holly Black


Because this wouldn't be a Meltotheany list without a Holly Black as my #1!
---

Okay, friends! I hope you enjoyed this half as much as I did writing it up! Please, let me know what is your most anticipated release for the last half of the year! And, as always, I'm wishing you all the happiest of reading!
Instagram | Bloglovin' | Twitter | Tumblr | Goodreads | Twitch | Wishlist | Youtube