Goodreads | Amazon US | Barnes & Noble | Book Depository
ARC acquired at Book Expo in exchange for an honest review.
"Just because something comes easily to you, does not mean it has no value. You find it effortless because you love it, and that is why it is your gift."
Most of you know, that I fell head over heels in love with The Tea Dragon Society by Katie O'Neill last year, so when I got my hands on an ARC of this, I knew I had no option but to read it and fall in love with it immediately. And, dear reader, that is exactly what happened. This story, this art, and these messages are gifts from above, I swear to you all, and I recommend this companion novel to you all with my whole heart and soul.
At the very start of this graphic novel, we see some familiar faces prepping for the tea dragon festival. But this story stars Rinn who, while collecting things, meets a dragon named Aedhan, and invites them to the festival! Meanwhile, Erik and Hesekiel are back and are bounty hunters who are searching for something ancient that can put people to sleep for decades.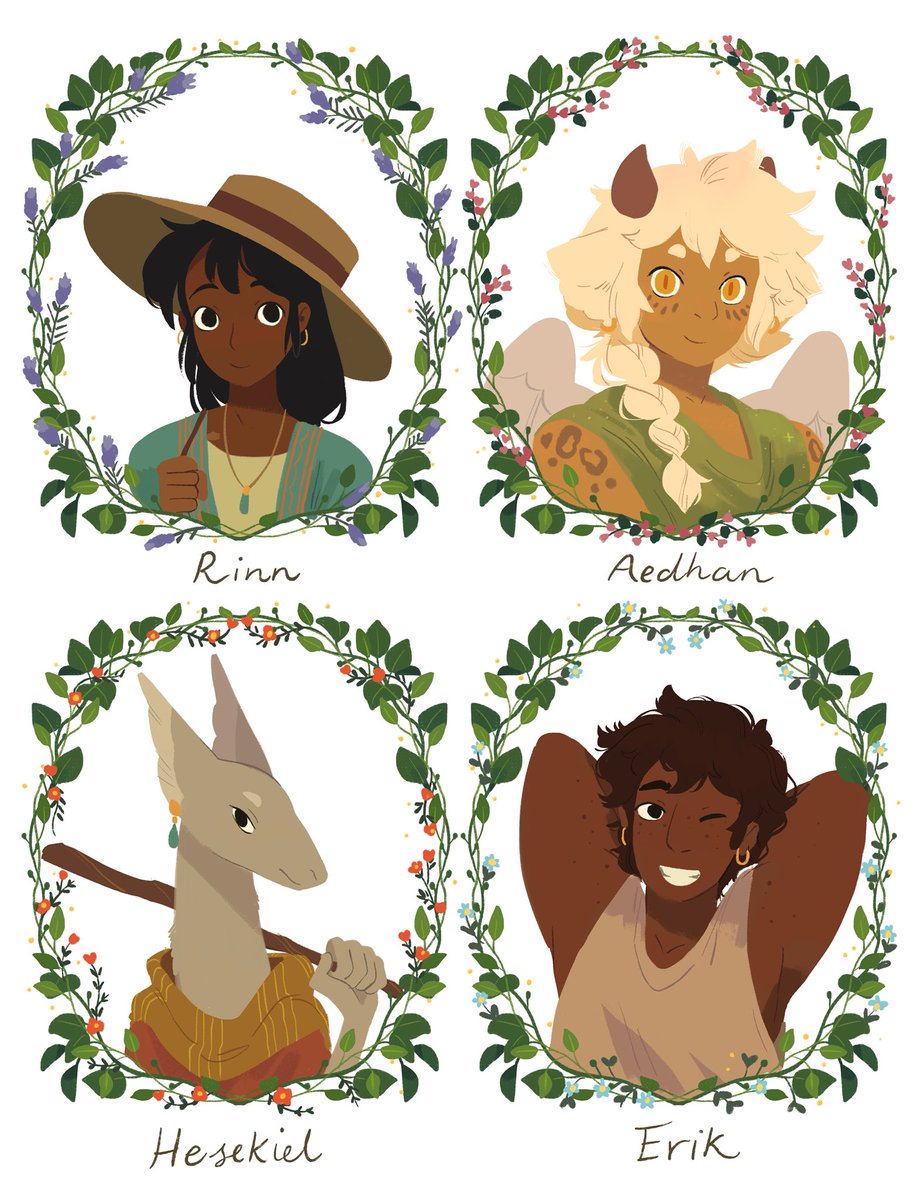 This is an incredibly diverse work of art. Rinn in nonbinary/genderfluid, Erik and Hesekiel are in a m/m relationship, there is Sign Language being used and being taught to the entire village, and the cast is full of people of color with visible brown skin. The actual blessings.
Seeing Aedhan teach Rinn about how dragons can shift between genders was something more beautiful that words to me. Also, seeing Aedhan help Rinn see that they are worthy and have so much value, and that they should never feel lesser for getting enjoyment and pride from gathering and forging… I'm still so soft. And this story really puts an emphasis on how you can cook with love, and how preparing and sharing food can be something so intimate and so filled with unconditional love and joy.
Overall, I really just think that this is a masterpiece. The art is truly on another level as well, and it fills my heart and soul with so much happiness. I also just really appreciate the reminder that you are always needed, and you are always worthy of value and love.
Instagram | Bloglovin' | Twitter | Tumblr | Goodreads | Twitch | Wishlist | Youtube
The quotes above were taken from an ARC and are subject to change upon publication.