Happy last day of August, friends! Ahhh, August was a really great month for me (both personally and with my reading!) and I hope the good things continue in September! I do have many books here on this TBR and I really hope that I not only get to all of them, but maybe I'll be able to get to a few extras too! 🍁

➽ Kingdom of the Wicked (Kingdom of the Wicked, #1) by Kerri Maniscalco
Publication: October 27th 2020 by Jimmy Patterson 
Buddy read with Destiny, Maëlys & Lea 💕
↓
This was on my August TBR, but I just couldn't get to it with that busy birthday week I had! But I am so excited to give it a try with some amazing friends this month!
➽ Nocturna (A Forgery of Magic #1) by Maya Motayne
The September Book Club Pick for Dragons and Tea 🐉☕
↓
I cannot wait to kick of Latinx Heritage Month with this ownvoice magical story about a thief who can travel between worlds!
➽ Star Daughter by Shveta Thakrar
Buddy read with Maëlys! 💗
↓
Ownvoices for the South Asian rep and the Hindu mythos, and is all about a girl who is half a star and trying to save her father? Whew, sounds amazing. Plus, I received two copies of this in book boxes so I very much want to read and review it!
➽ Mockingjay (The Hunger Games #3) by Suzanne Collins
Buddy read with Lea! 💓
↓
The way I'm emotional to finally finish this reread together, but I am so very ready.
➽ These Violent Delights (These Violent Delights #1) by Chloe Gong
Publication: November 17th 2020 by Margaret K. McElderry Books
Buddy read with Maëlys! 💕
↓
An ownvoices reimagining of Romeo and Juliet set in historical Shanghai is everything I needed to know. But this book has not received less than five stars from all of my friends so the amount of hype I have going into this one is a bit wild.
➽ The Lost Book of the White by Cassandra Clare & Wesley Chu
Publication: September 1st 2020 by Simon & Schuster
Buddy read with Lea! 💓
↓
Be still, my shadowhunter heart! I would not miss this new release of Magnus and Alec's for anything in the world.
➽ Vampires of Portlandia by Jason Tanamor
Publication: September 29th 2020 by Parliament House Press
Blog Tour Stop: September 21st – Caffeine Book Tours
Buddy read with Maëlys! 💗
↓
Ownvoices story celebrating the aswang and Filipino mythos? Truly sold off of that sentence alone! Also, this is probably the first thing I'll read in September and I'm so very excited!
➽ A Universe of Wishes edited by Dhonielle Clayton
Publication: January 5th 2021 by Random House
Buddy read with Lea 💕
↓
After not really loving the last anthology I read, I am just craving a good one so very desperately and this one sounds very diverse and very perfect.
---

September is also #SapphicSeptember which is being hosted by Landice (Manic Femme), who I adore a lot a lot a lot! I plan to pick up a few extra sapphic reads for this readathon, but there are three books that I would like to try to prioritize! 🌈
➽ She's Too Pretty to Burn by Wendy Heard
Publication: March 30th 2021 by Henry Holt & Company
Buddy read with Maëlys! 💗
↓
Not only is this a reimagining of Dorian Gray, but it has a pan character, too! Like, those two elements combined are too powerful and I do not think I can wait until 2021 to consume this story!
➽ Out on Good Behavior (Radleigh University #3) by Dahlia Adler
Buddy read with Lea! 💕
↓
I truly cannot believe I have read this, but this is the book that constantly gets recced to be for the pan rep, and I'm finally ready to fall in love too!
➽ The Dark Tide (The Dark Tide) by Alicia Jasinska
Buddy Read with Landice 💓
↓
A sister risking everything for her brother, while also starting a sapphic romance with the witch she had to protect her brother from? Like, too many keywords again! After Night Shine I am just read for all the sapphic maybe enemies to lovers (with witches)!
---
✨ Also, September 15th is the start of Latinx Heritage Month! So here are a few other readathons and book clubs I recommend with my whole heart:
💕 Latinxathon
💕 Latinx Book Club
💕 Latinx Book Bingo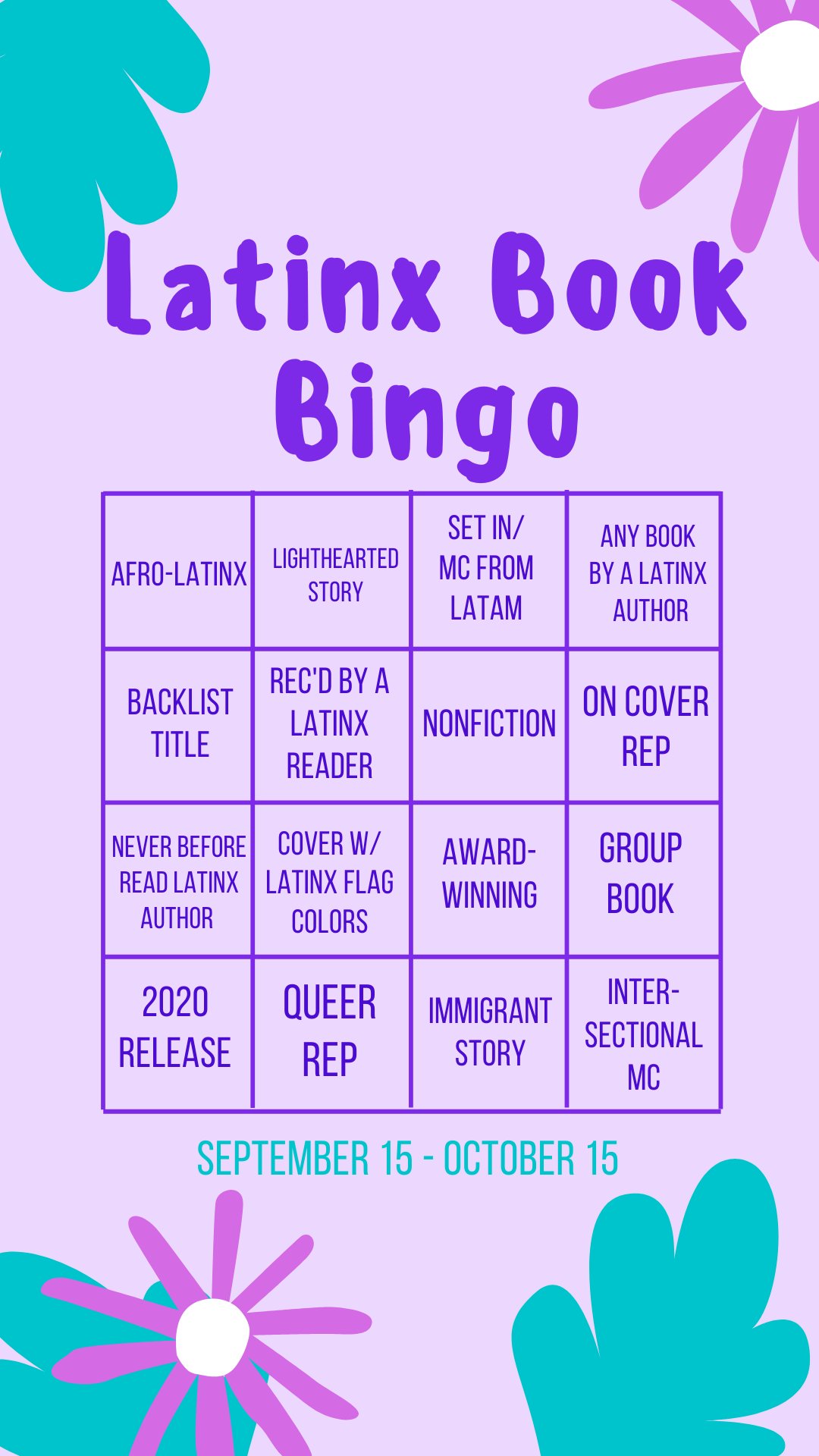 ---

What are you reading in September? Or what is the book you're most excited to pick up this September? I feel like we are starting to get into that second sweet spot book release season where so many books are coming out, and I'm always curious to see what people are most excited for! But regardless, I hope you all just have happy reading. I love you all so much! 💗
Goodreads | Instagram | Bloglovin' | Ko-fi | Twitch | Wishlist | Youtube