Save Me – BTS Webtoon ★★★★★
"Those days were gone and would never come again."
A little over a year ago I fell completely in love with BTS. I love their music that they pour everything into, their dedication to never give up and always strive for greatness, and their hearts that they choose to show to their fans constantly in everything they do. Stanning BTS was one of the easiest choices I've ever made and falling in love with each of these seven humans was nothing short of magic.
Not only are they the biggest band in the whole world (who recently got their first Billboard Hot 100 #1 spot) they also give so much content to their fans! Obviously we get all their music and videos, but we also get so much behind the scenes things, along with their own shows and filmed vacations, to them just interacting with us on twitter and on weverse, to them having their own cartoon characters, and to them having their whole alternative universe!
It is really powerful and really beautiful being able to watch all of these music videos and see these pages truly come to life. They really do also incorporate so many hints and nods at the BU in all of their things, and it's really impressive. So many times while reading these pages, I could just perfectly visualize what was happening because of all of the mvs!
But basically this is a story about the seven BTS members in an alternative universe where they are not BTS. They all went to school together and met while cleaning for punishment, but they all became close very quickly. That is, until they were all forced to separate for very different reasons, but the timelines can get very dark. Yet, one member has the power to restart, and retry, and relive events to try to save them all, and allow them all to experience safety and friendship and happiness.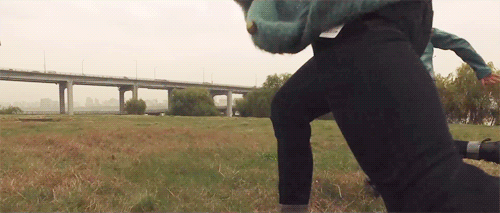 ➽ Seokjin (석진) – Jin truly has an extra heartbreaking storyline, because not only is he dealing with his friend getting taken in the past, he also lost his mother, and is trying to live his life for (and pleasing) his father who sent him away to the US.
➽ Namjoon (남준) – Joon has to work odd jobs (one being at the gas station) to try to pay his dad's hospital bills. He is from a small village, and likes to pretend everything is okay when it is not. He also has a train container that he seeks solace in and keeps the light on for the boys always.
➽ Yoongi (윤기) – A fire burned down his home, and now he is very self-destructive. He finds comfort in the piano, but is still haunted by a piano key. But music for him will always be hope.
➽ Hoseok (호석) – his mom left him at an amusement park, so he lives in and out of places but mostly the hospital. He finds love in dance, and even though he hurts his ankle, he runs away and travels for a little bit with dancers. Yet, he really is the glue and hope of this friend group, truly.
➽ Jimin (지민) – he has seizures and is hospitalized. Yet, you soon find out that the seizures aren't the only reason he is being forced to live at the hospital, but because his family wants to hide him away. Jimin loves dancing, and he can't stop thinking about Green Flower Arboretum.
➽ Taehyung (태형) – Tae is getting abused by his father who is an alcoholic. He for sure has the darkest thoughts about his father and about himself, but we soon realize that Tae also has a power of his own, and that is too see parts of things yet to happen.
➽ Jungkook (정국) – JK's father abandoned him and his mom, and how he just gets into fights and gets beat up to feel something. Jungkook is so very angry, and himself and at the world, and his chapters were favorite even though I cried every time.
"You must survive […] I must survive"

All of these boys are dealing (and trying to live with) with so much anger and hurt and abandonment. We get to see them find outlets and healing through the power of dance, and music, and art, and writing. And they are constantly reminding each other that they are good people, and that they are worth more than the horrible circumstances that are placed on them. The power of friendship and the power of finding your soulmates is something I don't even have words for. Yet, I truly believe BTS would have found each other in any universe and in all the timelines.
Overall, I love this story and I can't wait to see where it goes. BTS just give us so much, and I'm so happy I was able to reread this before The Notes, Vol. 2 gets shipped out this fall! I was screaming every time Smeraldo was mentioned. I was grinning like an idiot every time we saw white birds, umbrellas, trains, and fireworks. Hell, I even feel for Yoonkookers while reading this. So many dots, and they all just make you think about how BTS really connect everything together. Forever so thankful I live in this world with BTS and all their serotonin-inducing content.
Trigger and Content Warnings: abandonment, abuse, blood, alcoholism, loss of a loved one, self-harm, seizures, talk of suicide, hospitalization, depression depiction, mention of throwing up, and just overall very serious and sad situations that may be hard to picture BTS in. Please use caution while reading!

Goodreads | Instagram | Bloglovin' | Ko-fi | Twitch | Wishlist | Youtube
Buddy read with Maëlys, Lea, & Amy! ❤
💜 Utilize self-care: Listen to Dynamite