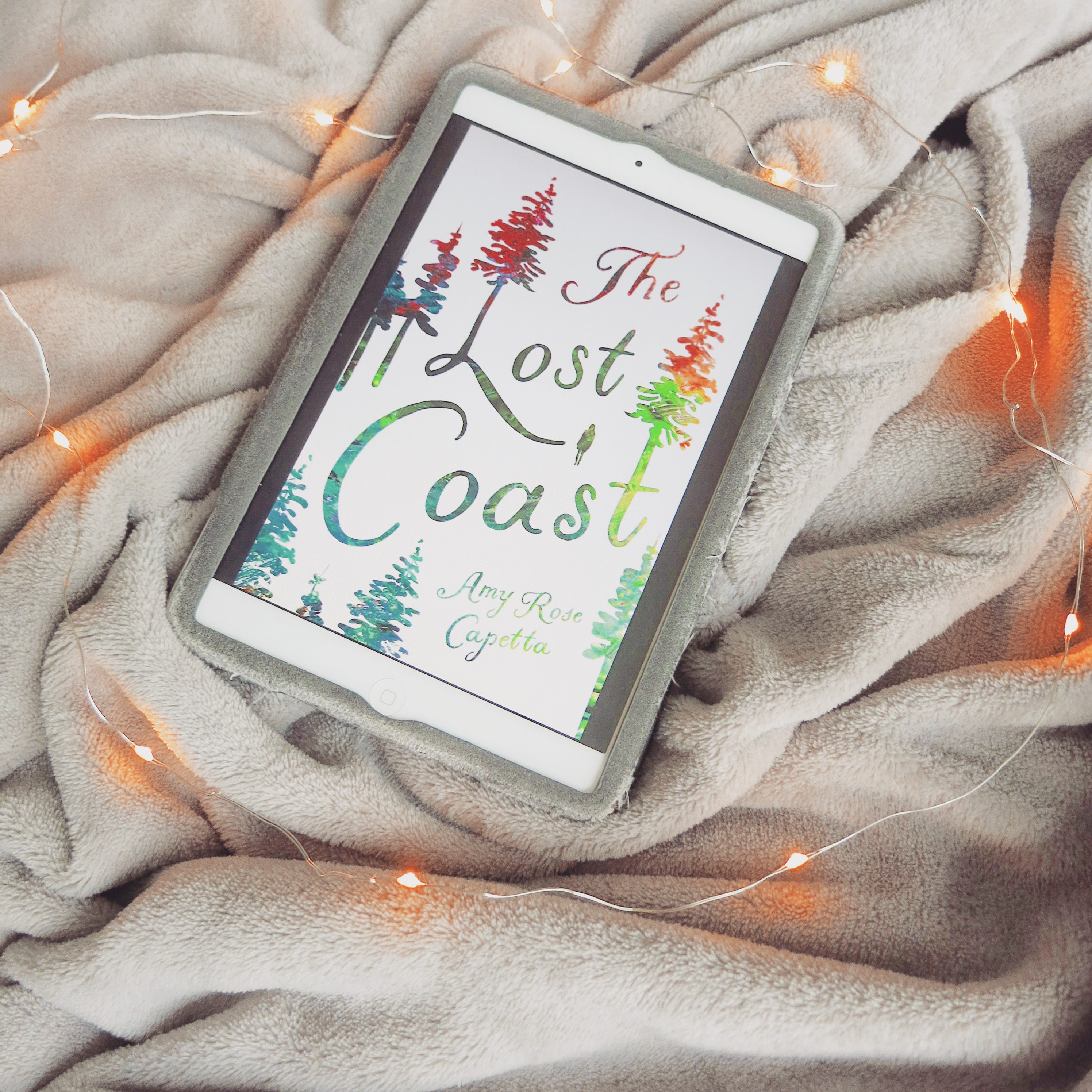 Goodreads | B&N | Book Depository | IndieBound | Bookshop
"They were in love with each other, and that was good. Love wasn't the problem. It was losing it that could hurt the Grays."
The Lost Coast is a beautifully atmospheric novel about witches, female friendship and being unapologetically queer.
This story revolved around Danny, who just moved to a new town with her mother. There she meets the Grays, a group of queer witches, and she realizes quickly that more than just coincidence brought her to this new town. We follow Danny as she grows closer to the Grays and helps them discover the mystery of the forest that one of their friends has vanished in.
It is so hard to describe this story without giving too much away. It has a very mysterious atmosphere and vibe to it and I think it is best to go into it knowing as little as possible. But if you like queer, witchy stories that focus on female friendship and found family, this is an absolute must-read for you.
"I didn't have friends before the Grays. That word was an empty outline until they filled it in. "
I actually usually don't feel very drawn to stories about witches but The Lost Coast intrigued me because I loved Capetta's Echo After Echo and generally love all things sapphic, so I honestly didn't even care that this was a witchy story!
And I actually ended up not minding the witchy elements at all. On the contrary, I loved that all the Grays had different abilities and individual things they felt more drawn to.
"That girl might have magic in her heart, but never forget how much of her power is handed right to her by other people."
My favourite aspect of this book was how queer it was. All of the Grays are queer and so absolutely unapologetic about it. Having this diverse group of people all being so openly queer is something that made so incredibly happy. I also loved how Danny is so casual about making out with girls because I feel like YA does not often show that it's totally cool to just casually make out with people (given, of course, that they're all okay with it). Seeing a girl being unapologetic about this, especially with other girls, is something I have huge appreciation for.
As for the specific identities mentioned in the book, there's Lelia who is non-binary (she/her pronouns) and "not allo". Hawthorn is Black and bisexual. Rush is fat and June is Filipino. And there was definitely a huge polyamorous energy between them but they never really define themselves that way. The Grays are just the Grays and they love each other in many different ways.
Danny never uses a specific label but is definitely attracted to multiple genders and reads pan.
"Even with all the girls I've hooked up with, I sometimes find myself wanting to kiss a boy, and that makes it harder for a lot of people—I won't declare myself and stick to one side of a fence. I don't know how to explain that I don't even see the fence."
I totally loved the structure and writing style and it really worked for this story. In the beginning the writing felt a little bit distant and until the end I had some issues getting really emotionally connected but I ended up not minding this at all. The writing is so lush and beautiful that the feelings and thoughts of the characters came across incredibly well!
The story switches between different points in time and point of views and included things like the whole school and "the trees" as points of views as well. Which sounds a little bit confusing in theory but works so well.
I think that these perspectives really helped to create a certain atmosphere because it makes the world building almost seem like a character. It made the atmosphere so easy to grasp and I felt completely engrossed in it.
"The Grays are always touching and kissing each other because so many before us couldn't. Each kiss carries the weight of so many kisses that never were. Every touch is an invisible battle won."
The element of female friendship, found family and unconditional love in this novel is so incredibly strong, it is very hard to even find words for it. But it was easily my favourite aspect. The love that the Grays have for each other was yet another thing that they were so unapologetic about and the fact that they never feel the need to define it was a very powerful element of this story.
There is also an absolutely wonderful romantic storyline between Danny and one of the Grays. This is another aspect where Capetta's writing really stands out because the way that Danny's feelings were described was so very beautiful.
The book also features a very well done sapphic sex scene, which is something I hugely appreciate being present in YA.
"The way she walks, at home in her skin, with all the doors open wide, is what I want. She turns back to me and smiles. Rush wants me with her, and she doesn't have to cast a spell to convince me. She is the spell."
Overall, I think this is an incredible novel that is very underrated and deserves much more love. If you enjoy novels that center a group of girls that all love each other unconditionally and without any limits, this is a novel for you.
I loved this novel with my whole heart and am so glad queer girls out there get to read it.
Goodreads | Instagram | Booktube Channel | Twitter
✨ Lea posts a review on Meltotheany every Friday! Read more of her reviews HERE! ✨