Hey, friends! I've been having a hard time getting into the Halloween spirit this year for some reason! So, I thought a good way that could help make me feel a little bit more spooky would be to share my love for the paranormal with you all! For five nights I'm going to spread a little love for my favorite eerie entities: Witches, Ghosts, Demons, Shifters, and Vampires! I hope you all enjoy and maybe pick up a new book that will make your Halloween feel a little more haunted! 💉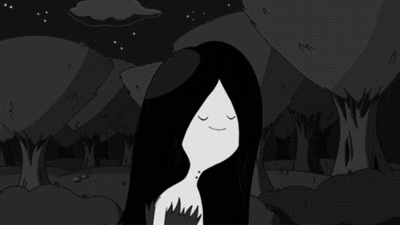 ---
➽ Dark Lover (Black Dagger Brotherhood #1) by J.R. Ward


I have read over 20 books set in this world.  But with so many spinoffs and novellas intertwined, so I feel like I can't say much, but this is just a series I will always love. Basically, in the Black Dagger Brotherhood we follow a bunch of powerful vampires, that are in an elite group that protects humans, vampires, angels, and a bunch of other paranormal entities, and they all live in this big mansion, and they all are one big family that's just saving the world.
---
➽ Down Among the Sticks and Bones (Wayward Children #2) by Seanan McGuire


If you've read Every Heart a Doorway then you know how Jack and Jill's story ends in that book, so I was absolutely ecstatic when I found out that the next book in this series was their back-story about their magical world. The twin sisters' doorway is very different than Nancy's in Every Heart a Doorway. Their doorway, the Moors, is a place of neutral territory surrounded by vampires, werewolves, gargoyles, Drowned God worshipers, and more in the paranormal vein. And a few individuals in the Moors are very excited when children stumble through from portals from different worlds.  This book is still my favorite of the series!
---
➽ Once Burned  (Night Prince #1) by Jeaniene Frost


I read this book so long ago, but it really did ignite my love for Vlad the Impaler stories! Sadly, I did read the last book in this series last year and really hated it, so I doubt that this first book will stand the test of time. But I just used to love Jeaniene's paranormal vampire world so much, that I wanted to include a book by her on one of these lists!
---
➽ City of Bones (The Mortal Instruments #1) by Cassandra Clare


Yeah, you're seeing that right! My favorite character from this series just happens to be a vampire. Well, was a vampire! I actually don't think they are even a vampire in this book, but I am such trash for this series right now that I really wanted to include it! Especially because I had no idea that vampires were even in this world before picking up this first book! And, it truly was the second best surprise (Faeries are always first)!
---
➽ Vampire Academy by Richelle Mead


I was such trash for this series when I was younger. Sadly, I don't have actual reviews for this series because it was pre-Goodreads, but I couldn't NOT make a vampire list and not include this series that meant so much to me, once upon a time! Also, Adrian was like my original book boyfriend. Ah, I really need to give this book a reread and see if it even somewhat holds up today.
---

Okay, friends! I hope you enjoyed! And I hope the end of your October is filled with all the amazing books! Tell me your favorite vampire story in the comments, please! And happy Halloween! Stay spooky! 🎃✨
Instagram | Bloglovin' | Twitter | Tumblr | Goodreads | Twitch| Wishlist